Geek Deals: Samsung P1500 Blu-Ray Player For $105.11
We may receive a commission on purchases made from links.
Amazon's 24-hour only Gold Box Deal of the Day is The X-Files: The Complete Collector's Edition for only $123.99, 62% off the $329.98 MSRP. The set includes all nine seasons and the Fight the Future feature film on 61 DVDs. Deal Gone

Amazon also has a killer deal on the Samsung BD-P1500 Blu-Ray player. Normally priced $299.99, on sale for $205.11 with a $100 instant rebate when you purchase 4 eligible Warner Bros Blu-ray discs. So basically, you can get the BD-P1500 for $105.11, but you need to buy four movies. Some of the qualifying Blu-ray discs are priced $16-$18, like Batman Begins, Goodfellas, Blood Diamond, Corpse Bride, and Full Metal Jacket. Point is, the selection is neither bad nor expensive. You just add the player and the qualifying movies into your Shopping Cart. At checkout, enter the code BLUWA100 to receive your discount.
Also, remember that Amazon's 50% off Movies and TV Sale is good until December 18th. Here are some of the highlights: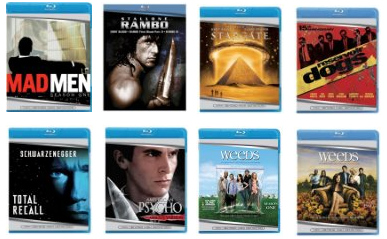 Rambo 1-3 Boxset – $24.99
Weeds Season 1 and 2 – $13.99 each
Mad Men Season One – $24.99
Stargate (Extended Cut) – $9.99
Reservoir Dogs (15th Anniversary) – $12.49
American Psycho – $12.49
Total Recall – $9.99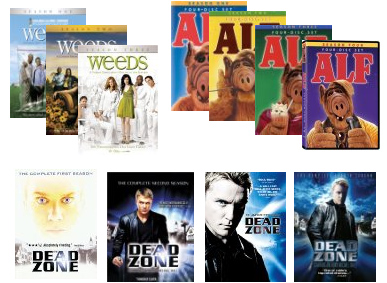 Weeds Season 1 – 3 – $18.99 each
Alf Season 1 – 4 – $12.49 each
The Dead Zone Season 1-4 – $9.49 each