Kyle Newman To Direct Emo Boy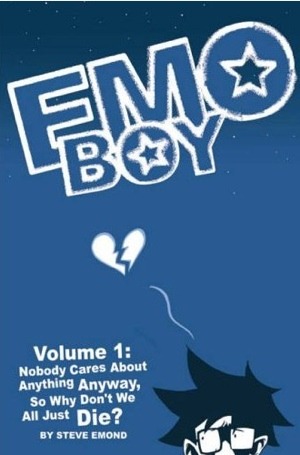 We may receive a commission on purchases made from links.
Fanboys director Kyle Newman has signed on to helm a big screen adaptation of the cult comic book series Emo Boy. Published by Slave Labor Graphics, and created by by Steve Emond. The first two graphic novels were released in 2006 and 2007, and are currently available on Amazon for $11.16 each. The book description follows:
"Poor Emo Boy! He's unpopular, and unloved. He has no family. Not only does he need to deal with things like pondering suicide and questioning his sexual identity, but on top of that he's got these emo super powers that only seem to bring destruction and disaster, causing everyone to hate him more than they already do!"
According to THR, the project is being described as being in the tone of "Napoleon Dynamite," "Harold and Maude" and "Zoolander." Emo music is also expected to be a main component of the film.
I very much enjoyed Fanboys, but Newman's style is rather obvious and on the nose, and this project seems like it needs to be a bit more subtle and sarcastic in its intentions. That said, I want to root for Newman, especially after The Weinstein Co put the guy through so much shit over the last few years.