Updated Slumdog Millionaire Release Date Schedule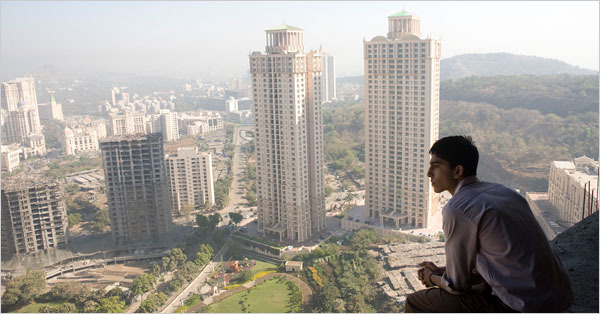 Fox Searchlight has released an updated release schedule for Danny Boyle's Slumdog Millionaire. This is one of our favorite films of the year. I can't recommend it enough. Check out the dates and cities below and mark your calendar!
NOW PLAYING
Baltimore
Boston
Chicago
Dallas/Ft. Worth
Denver
Los Angeles
Minneapolis
New York
Phoenix
Philadelphia
San Diego
San Francisco
Seattle
Toronto
Vancouver
Washington D.C.
Opening Friday, Dec. 5th
Atlanta
Detroit
Indianapolis
More after the jump.
Opening Friday, Dec. 12th
Albany
Albuqerque
Ann Arbor
Austin
Boca Raton/W. Palm Beach
Charlotte
Cincinnati
Cleveland
Columbus
Dayton
Hartford/New Haven
Honolulu
Houston
Kansas City
Lansing
Louisville
Madison
Miami/Ft. Lauderdale
Milwaukee
New Orleans
Northampton/Springfield
Orlando
Portland
Raleigh/Durham/Chapel Hill
Rochester
Sacramento
Salt Lake City/Boise
St. Louis
Opening Friday, Dec. 19th
Anchorage
Asheville
Birmingham
Buffalo
Calgary
Champaign/Decatur/Springfield
Charlottesville
Colorado Springs
Des Moines
Edmonton
El Paso
Ft. Myers
Fresno
Gainesville
Grand Rapids
Halifax
Harrisburg, PA
Ithaca
Jacksonville
Kitchener
Knoxville
Las Vegas
Lexington
Memphis
Montreal
Nashville
Norfolk/Newport News
Oklahoma City
Omaha
Ottawa
Pittsburgh
Portland, ME
Providence
Reno
Richmond
San Antonio
Santa Fe
Sarasota
Syracuse
Tallahassee
Tampa/St. Petersburg
Tulsa
Tucson
Victoria
Winnipeg
Opening Friday, Jan. 16th
Baton Rouge
Corpus Christi
Spokane
St. John