Jay Baruchel Is The Sorcerer's Apprentice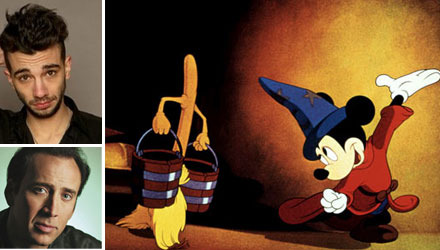 Jay Baruchel (Fanboys, Tropic Thunder) is in talks to play the lead role in Disney's The Sorcerer's Apprentice. Inspired by the classic Mickey Mouse animated sequence from Disney's 1940 classic Fantasia, the film tells the story of a powerful sorcerer, played by Nicolas Cage, who seeks out an apprentice in modern day New York City. National Treasure-series helmer Jon Turteltaub directs the Jerry Bruckheimer production.
Not much else is known about the film at this time, but the writers involved might give you some idea of what to expect — The film was scripted by Superman IV: The Quest for Peace screenwriters Lawrence Konner and Mark Rosenthal, with a rewrite by Bedtime Stories scribe Matt Lopez.
source: Variety