Flashback: John Lasseter On Charlie Rose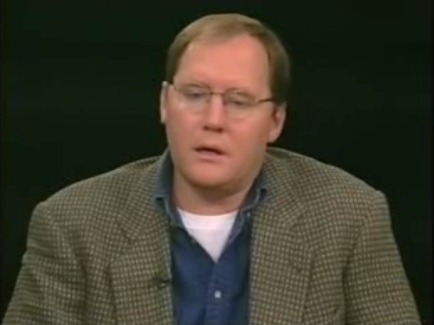 The other day when I posted Charlie Rose's interview with the cast and crew of Milk, I commented on how much I loved long form interviews. /Film reader Falcon D sent over a few clips of animation director turned Walt Disney Animation Studios Chief creative officer John Lasseter on the show over the years. Anyone who is a fan of Animation, Disney, or more specifically Pixar will probably be interested in checking these out. First up is an October 1996 discussion with a much younger looking Lasseter joined by a much healthier looking Steve Jobs.
After the jump is a June 2006 interview with Lasseter, who is interviewed by guest host Peter Travers.