The Dark Knight Is Already The Most Downloaded Movie Of 2008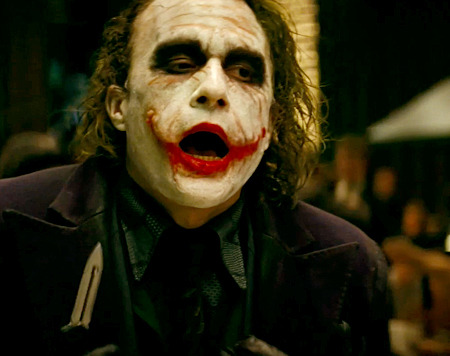 It was no surprise that The Dark Knight tops Yahoo's top 10 downloaded movie trailers of the year:
1. The Dark Knight
2. Indiana Jones and the Kingdom of the Crystal Skull
3. Twilight
4. The Incredible Hulk
5. Iron Man
6. Harry Potter and the Half-Blood Prince
7. Wanted
8. Hancock
9. Sex and the City
10. Kung Fu Panda
But the shocker came when Apple announced today that they have crowned a new best-selling digital movie download of the year. Get this – it's a film that hasn't even been released yet! That's right, The Dark Knight. Apparently more customers have pre-ordered the movie that the film has already surpassed Disney/Pixar's WALL-E to become the biggest digital movie of the year. The other three movies rounding out the top five are Dreamworks Animation's Kung Fu Panda, Paramount's Iron Man and Disney's National Treasure: Book of Secrets.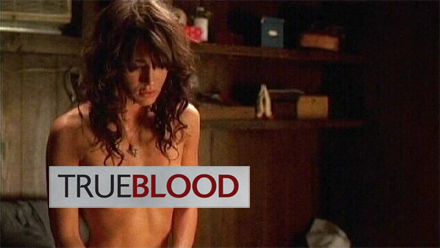 And since we're talking about Best of the year lists, Mr. Skin has announced the Top 20 Celebrity Nude Scenes of 2008 (yea, I know, a very weak transition but I'm tired):
1. Mischa Barton – Closing the Ring
2. Sophie Monk – Sex and Death 101
3. Heather Graham – Adrift in Manhattan
4. Asia Argento – The Last Mistress
5. Neve Campbell – I Really Hate My Job
6. Anna Faris – The House Bunny
7. Amy Smart – Mirrors
8. Mena Suvari – Stuck
9. Laura Ramsey – The Ruins
10. Angelina Jolie – Wanted
11. Penélope Cruz – Elegy
12. Jessica Morris – Role Models
13. Willa Ford – Impulse
14. Carly Pope – YPF
15. Jenna Jameson – Zombie Strippers
16. Jess Weixler – Teeth
17 Moran Atias – Mother of Tears
18. Vera Farmiga – Never Forever
19. Maria Bello – Downloading Nancy
20. Amy Adams – Miss Pettigrew Lives for a Day
The Top 10 Television Nude Scenes of 2008:
1. Lizzy Caplan – True Blood (HBO)
2. Mary Louise Parker – Weeds (Showtime)
3. Anna Paquin – True Blood (HBO)
4. Arlene Tur – Crash (Starz)
5. Jenaveve Jolie – Entourage (HBO)
6. Caprice Benedetti – Brotherhood (Showtime)
7. Hayley Marie Norman – Crash (Starz)
8. Cerina Vincent – Manchild (Showtime)
9. Alicia Leigh Willis, Katherine Moennig – The L Word (Showtime)
10. Carla Gallo – Californication (Showtime)