Ben Stiller Working On Zoolander Sequel?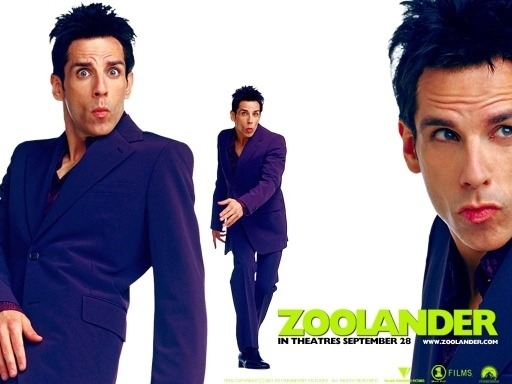 I thought that the chance for a Zoolander sequel died when the film failed to gross $46 million domestically. Sure, there is more to the story, the film was released just weeks after 9/11/2001. But that still doesn't excuse the film's low bottom line — $45 million isn't a great take for a $30 million-budgeted PG-13 comedy. Well apparently either Ben Stiller is delusional or Paramount thinks that a sequel could perform better in an era where America turns out in droves for films like Four Christmases.
Ben Stiller tells WENN that he is currently looking at scripts and a deal for a sequel is finally close to being made. But the quote from Stiller included in the story doesn't seem nearly as confident:
"I've been trying to get Zoolander 2 together and we've had a few scripts. I feel that is the sequel I really would like to do some day because I like the original and I would make sure it was something new and worthy of it first."
So I'm not so sure that a sequel is "close to being made" as the story states. I remember being excited to see the 2001 film as it teamed Stiller, Will Farrell and Owen Wilson (who I had, at the time, just discovered in Wes Anderson's debut film Bottle Rocket). But I don't remember being terribly disappointed with Zoolander when I finally screened it at my local multiplex. And I've never felt that the film has gained a cult following on DVD like many the comedies my friends and I often quote. But maybe I'm wrong...
Discuss: So is there really an interest in a Zoolander sequel? Would you pay to see a Zoolander sequel?