Cyber Monday Geek Deals
We may receive a commission on purchases made from links.
A bunch of more Geek Deals leading into Cyber Monday.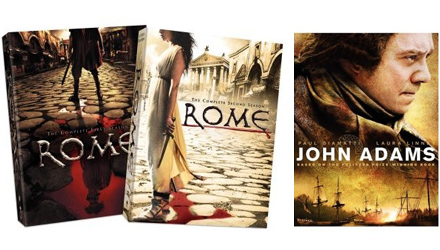 Today's Amazon Gold Box Deal of the Day is the HBO miniseries John Adams for $23.99, 60% off the $60 MSRP and/or Rome – The Complete First Two Seasons for $44.99, 62% Off the $120 MSRP.
Amazon has launched their Cyber Monday Sale a bit early. Here are some of the highlights: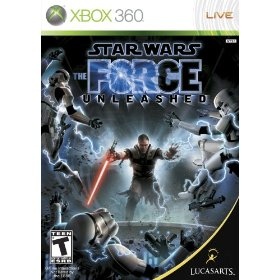 The Force Unleashed for Xbox 360 for $30 with free shipping, 50% Off
Iron Man on Blu-ray for $15.49, 61% Off
Kung Fu Panda Blu-Ray for $15.49, 61% Off
Indiana Jones and the Kingdom of the Crystal Skull Blu-ray for $15.49, 61% Off
Rambo Trilogy Blu-ray set for $17.95, 64% off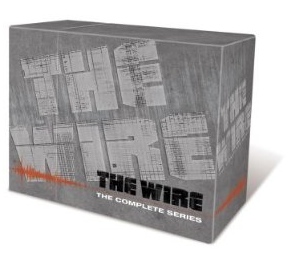 The Wire: The Complete Series for $139.49, 44% off the $249.99 MSRP.
Friends – The Complete Series Collection for $114.99, 62% off the $299.99 MSRP.
The O.C. – The Complete Series Collection for $74.99, 58% off the $179.99 MSRP.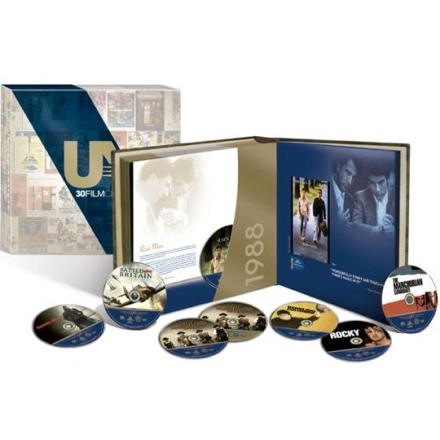 The United Artists 30-Film Deluxe Giftset for $115.99, 60% off the $289.99 MSRP.
Twin Peaks – The Definitive Gold Box Edition (The Complete Series) for $49.49, 51% off the $99.99 MSRP
Doctor Who – The Complete Third Series for $55.99, 44% off the $99.98 MSRP.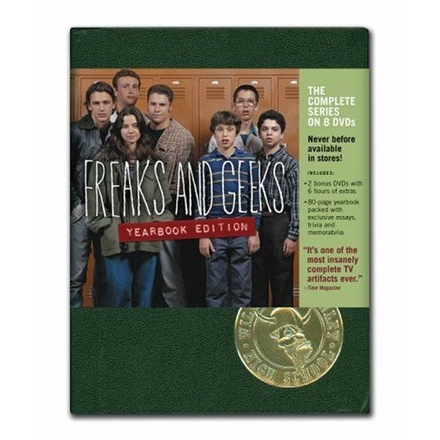 Freaks & Geeks: Yearbook Edition for $67.99, 60% off the $169.99 MSRP
Mad Men Season One for $17.95
Band of Brothers on Blu-Ray for $54.95, 45% off the $99.99 MSRP.
30 Rock Season 1 for $17.49, 65% Off
Prison Break Season Two for $14.99, 75% Off
All Seven Season of the Gilmore Girls are available for $14.99 each, 75% Off
All Seven Seasons of Smallville for $14.99 each, 75% Off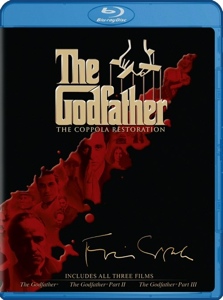 Best Buy has The Godfather Collection 4-disc Blu-ray set for $41.99. Shipping is $2.49, or you can choose to pick up at your closest store to avoid the shipping free. The normal retail price for the set is $129.99. This deal is part of Best Buy's Cyber Monday 2-Day sale (how a Cyber Monday sale can last for two days is beyond me).
Amazon is also offering Three Blu-Ray movies for the Price of Two on select Blu-ray releases.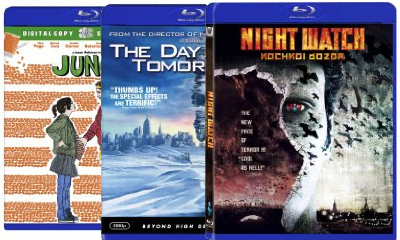 Amazon is also giving additional discounts on select Blu-ray titles until December 7th 2008. They are offering 33 Blu-ray movies at 24-58% off. And if you buy 3, you save $20, buy 6 you save $50, or buy 10 and you save $100! The selection isn't the greatest, but you could walk away with Live Free or Die Hard, Windtalkers and Mrs. Doubtfire for $26.97, which ain't a bad deal for Blu-ray movies. Or if you buy 10 movies, you might be able to walk away for around $120-$140 bucks, which is about $13 per disc.
/Film reader Brent W points out that you can buy six of the James Bond films on Blu-ray for$47.44 with free shipping. If you add Dr. No, From Russia with Love, Thunderball, Live and Let Die, Die Another Day and For Your Eyes Only to your cart, Amazon will discount $50 for a grand total of $48!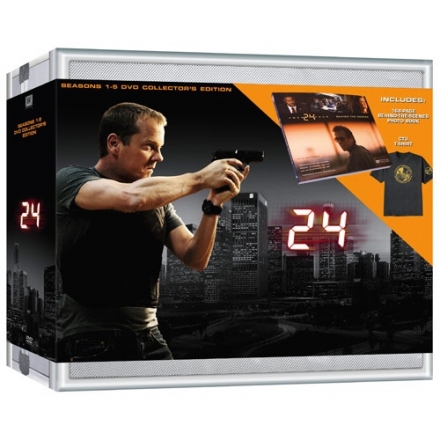 Buy.com has 24 – Seasons 1-5 for $85 with free shipping. That is 50% off the list price of $169.98.
Walmart has a sale on Blu-ray, and is selling over 500 Blu-ray movies for less than $20:
$11.86: Stargate, Stir of Echoes, First Blood, Rambo II, Rambo III; T2: Judgement Day, Punisher, Devil's Rejects and more
$12.86: Halloween, March of the Penguins, Masters of Horror Season 1 volumes, Day of the Dead, Dawn of the Dead
$13.50: The Shining, Basic Instinct, Van Wilder, American Psycho, Young Guns, Reservoir Dogs, Waiting, SAW and more
$14: Bullitt, Under Siege 2, Alexander Revisited, Eraser, King of New York, Dirty Dancing, The Aviator, The Fugitive, A Clockwork Orange, The Road Warrior
Under $15: Men in Black, George Carlin: It's Bad For Ya, Comando, 3:10 to Yuma, Fifth Element, Knocked Up, Donnie Brasco, A Knight's Tale, Hulk, American Gangster, Resident Evil, 40-Year-Old Virgin, Hellboy, The Bank Job, Casino, PatriotBlack Hawk Down, and more
And there are a lot of Blu-ray releases available for significant discount under $20. So if you don't mind giving the devil Walmart your money, check out the deals at Walmart.