Black Friday Geek Deals
We may receive a commission on purchases made from links.
With Black Friday on the Horizon, I might be posting more Geek deals over the coming weekend than I would normally post in a month. But I'm a bargain hunter, and I know that not many of you catch a lot of these type of deals on a normal basis. Keep refreshing /Film for the latest deals throughout the weekend!
/Film reader Brent W points out that you can buy six of the James Bond films on Blu-ray for$47.44 with free shipping. If you add Dr. No, From Russia with Love, Thunderball, Live and Let Die, Die Another Day and For Your Eyes Only to your cart, Amazon will discount $50 for a grand total of $48!
BLU-RAY
Amazon has sone insane deals on Blu-ray movies. As far as I can tell, these deals are going on all day long, if not all weekend. Here are some of the highlights.
$6.95Artie Lange's Beer League$8.99
Aeon Flux
Flags of our FathersShort CircuitThe Untouchables Special Collector's EditionTrading Places$9.99
Black Snake Moan
Hustle and FlowMarch of the Penguins$10.99
A Clockwork Orange
The AviatorUnder Siege 2 – Dark Territory$11.99American PsychoDawn of the DeadEvil Dead II: Dead by DawnHalloweenReservoir Dogs (15th Anniversary)SawStargate (Extended Cut)The Devil's RejectsThe ShiningTermiantor 2: Judgement DayTotal Recall$12.99
Predator
The Fugitive
The Road Warrior$15.49
Casino
The 40-Year-Old VirginThe Terminator$15.99
Across The Universe
SunshineWall StreetBlu-ray Box Sets:$16.99 – Weeds – The Complete First Season
$17.95 Rambo Trilogy (49 msrp)
$17.95 Mad Men Season One (49 msrp)
$39.99 Kill Bill 1 & 2 (69 msrp)
$54.95 Band of Brothers (99 msrp)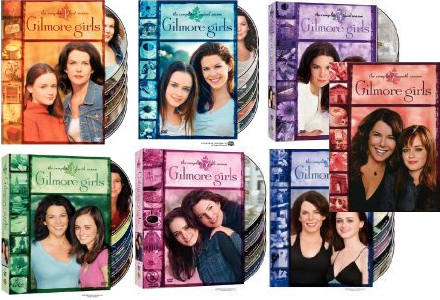 Amazon is selling all six seasons of Gilmore Girls for $14.99 each, and the Seventh Season for $13.99. This is 74% off their usual $60 MSRP. You could buy all seven seasons for only $103.93 (Normally $419.86).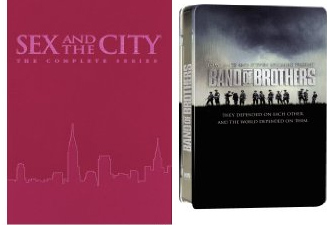 Amazon is also offering Band of Brothers for $39.99 (MSRP $80) and The Sex and the City Complete Series Gift Set for only $99 (MSRP $300)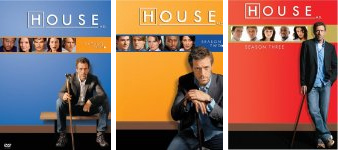 Amazon is selling the first three seasons of House for $13.99 each (77% off the normal $45.99 MSRP.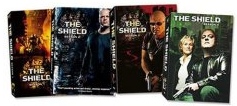 Amazon is offering all six seasons of The Shield for $15.99 Each!

Amazon is also selling Sony's BDP-S350 1080p Blu-ray Disc player for $199.00 with free shipping, thats 34% off the $299.99 MSRP.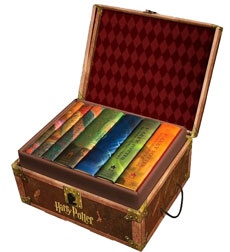 Scholastic is selling the Hardcover box set of Harry Potter 1-7 for $82.48 (regular price $195.00), use code FNFAM for 25% off the $109.97 sale price, and use code SSTGS for free shipping