What Doesn't Kill You Movie Trailer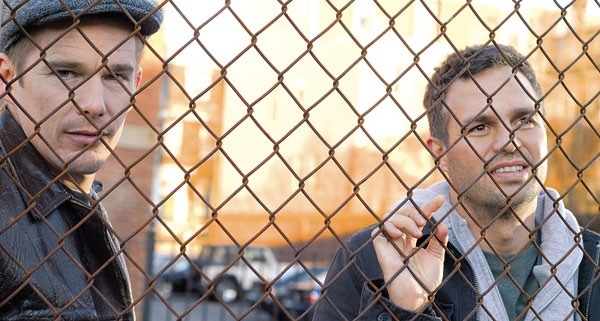 One of the films that stuck with me since the Toronto Film Festival was the South Boston crime drama (yes, another one) What Doesn't Kill You. Based on a true story of two childhood friends who turn to crime to get by. The film opens in a flash forward, with a trio of gangsters pulling a armored car robbery outside a small strip mall. But things go wrong when a Cop shows up. While the first 25 minutes might be confusing and incoherent, the family drama that follows is actually pretty wonderful.
But the film is really about the struggles a neighborhood gangster thug who is trying his hardest to rehabilitate, in a world where everything he knows, he learned from the streets. A haunting score by composer Alex Wurman (who you might remember from John August's The Nines) and a screenplay co-written by Boston native Donnie Wahlberg, who also provides a small supporting performance. It's certainly not this year's The Departed, or even this year's Gone Baby Gone, but hey, its probably worth checking out. And how can you go wrong with Mark Ruffalo and Ethan Hawke? Check out the trailer below.
What Doesn't Kill You hits limited theaters on December 12th 2008.