The Criterion Collection's New Website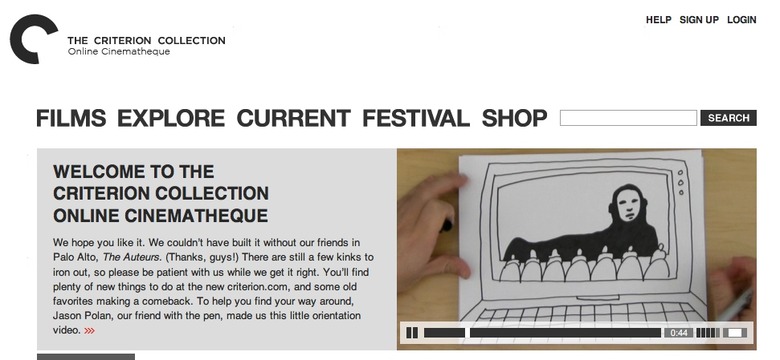 The Criterion Collection is making a big push into digital distribution. Their new website — The Criterion Online Cinematheque, which launched this week, introduces $5 one-week movie rentals. If you decide to buy the movie on DVD or Blu-ray, Criterion.com will discount the rental price from your purchase.
The site also has a ton of new content, including some of the essays included with some of their DVD releases. For example, you can read Martin Scorsese's thoughts on Wes Anderson's Bottle Rocket or learn what Rian Johnson's top 10 Criterion films are. Also, Each month they will be programing online film festivals, which will be advertising supported. Check out the video on the main page.