Seth Gordon Wanted To Enter Grayskull; Compares Next Project To Bottle Rocket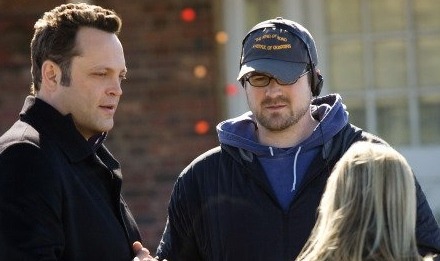 Many people were surprised when King of Kong director Seth Gordon signed on to direct Four Christmases, the Vince Vaughn/Reese Witherspoon romantic comedy which comes out this Wednesday. I think everyone expected Gordon would either work within the world of documentaries or work in the realm of geek-focused films. Gordon revealed on last night's The /Filmcast After Dark that he was gunning for the new He-Man live-action movie.
"I read a He-Man script that was really good," Gordon said of Justin Marks' screenplay Grayskull:  The Masters of the Universe. "It's great. It's pretty awesome. It's already been snatched up... I was too slow to get to it, but its gonna be great. He-Man's origin story? C'mon, that's going to be great!"
This also confirms LatinoReview's report from last week that Kung Fu Panda co-director John Stevenson might now be attached to the project. I haven't seen Four Christmases yet, but I hope that Gordon doesn't become attached to too many romantic comedies. He recently got attached to a new project called Suicide Squad, which sounded to me like a losers version of Oceans 11. Gordon described the film on the podcast:
"Suicide Squad is basically like Bottle Rocket but set at the Kentucky Derby, where a bunch of misfits, barely, get away with a heist. And its about the Shenanigans that lead up to that."
The comparison to Bottle Rocket definitely gets me excited. And if you've seen Wes Anderson's debut film, then you know what I'm talking about.