David Fincher Attached To Keanu Reeves' Chef Project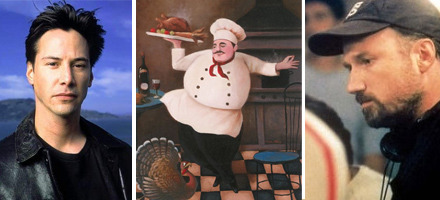 Production Weekly is reporting that David Fincher is now attached to direct Keanu Reeves in a film about a Chef. I would love to tell you more, but unfortunately no other information is available at this time. One would assume that the chef might be a serial killer or be involved in some scheme which is extremely dark yet still slightly comical. The project is set-up at Sony.
/Film reader Eli G points out that in 2001 he was supposed to be working with Brad Pitt on SEARED. The movie was going to be based on Anthony Bourdains book Kitchen Confidential: Adventures in the Culinary Underbelly, which was later turned into an unsuccessful television series.
Discuss: What could this project be about?