VOTD: Variety Slanguage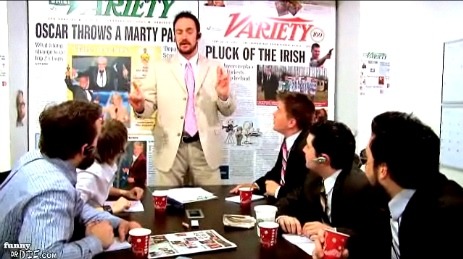 Anyone who has ever clicked over to a Hollywood trade newspaper like Variety has surely been subjected to a bevy of insider slang words, some of which appear to have been created on the spot. FunnyorDie put cameras in a Monday morning Variety writers meeting to find out exactly how this Slanguage is created.
Video of the Day is a daily feature of /Film showcasing geekarific video creations. Have a video we should be feature on VOTD? E-Mail us at orfilms@gmail.com.