Astro Boy Teaser Trailer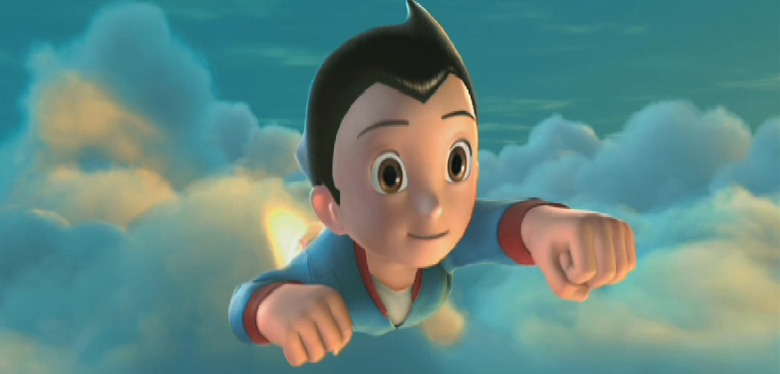 Summit Entertainment has released the first teaser trailer for Astro Boy. It looks like it could be cool, but then again, so did IMAGI's TMNT, and that film ended up being a focused more towards young audiences than everyone was expecting. Check out the trailer after the jump. Leave your thoughts in the comments below!
Official Plot Synopsis: Astro Boy was created by the "god of manga", Japan's Osamu Tezuka, in the early 1950s. The iconic character has since found wide popularity around the world as the hero of three acclaimed animated television series spanning over four decades, besides being one of the top licensed properties for merchandising. Set in futuristic Metro City, Astro Boy is about a young robot with incredible powers created by a brilliant scientist. Our hero embarks on a journey in search of adventure in a netherworld of robot gladiators before he returns to save Metro City.
Watch the trailer in High Definition on moviefone. Astro Boy hits theaters on October 23rd 2009.