Neveldine/Taylor Leave Jonah Hex Over Creative Differences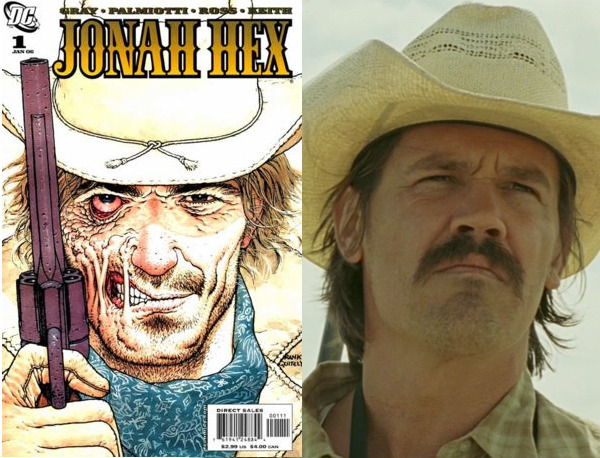 I'll be perfectly honest, the only reason I was ever interested in Warner Bros' big screen adaptation of Jonah Hex, was the involvement of filmmakers Neveldine/Taylor, the insane directing team behind Crank. Variety reports that Mark Neveldine and Brian Taylor have decided to leave the project because of "creative differences" with the movie studio over the direction of the comic book adaptation.
So what now? Warner Bros is quickly trying to find a replacement, as potential star Josh Brolin currently has time in his schedule for a Spring 2009 start. If Warner Bros isn't able to find someone up to the task soon, this sounds like one of those projects that could easily fall into development heck.
Jonah Hex is a former alcoholic and confederate soldier turned supernatural loner and gunslinger. The comic book was introduced in the 1970's, created by writer John Albano and artist Tony DeZuniga, the character received his signature scar at the hands of Indians who placed a hot tomahawk to his face. His mother was a prostitute and his dad sold him into slavery.
Discuss: Do you still want to see a Jonah Hex movie? And if so, who would you like to see direct?