Twilight Sells Out 2,000 Showings (Including 600 Midnight Showings)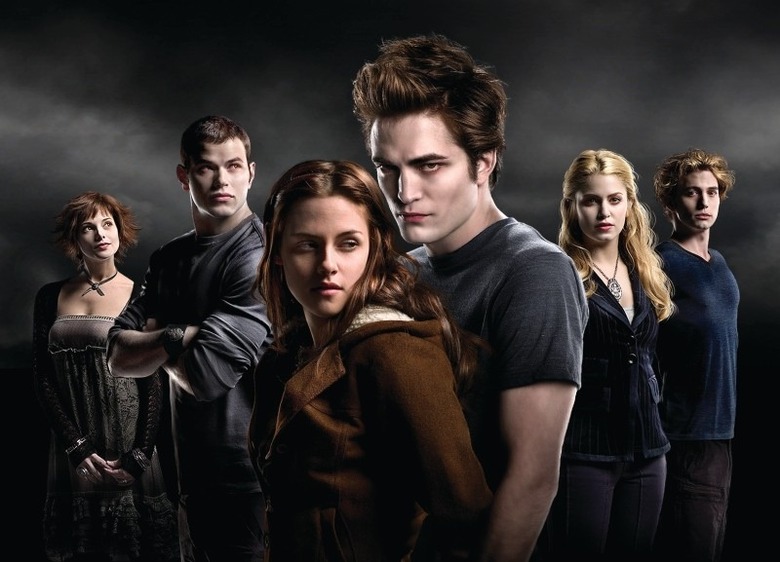 Did you hear? A small film called Twilight is coming out this Friday. Despite my own feelings on the movie and subject matter, I knew when I went to Twilight's Comic Con this year amidst the massive throng of screaming women that this film would be a huge success. When I saw the film this past Tuesday night, one could easily tell that the excitement for this film from the mom/teen demographic was approaching a fevered pitch.
According to Variety, Summit Entertainment's new teen vampire flick, Twilight, has already sold out almost 2,000 showings, 600 of them midnight showings.  Other sites like Collider are also reporting that Twilight accounts for a whopping 94% of Fandango.com's daily ticket sales. Moreover, Twilight has broken into Fandango.com's Top 10 Advance Ticket-Sellers list, beating out previous hits such as Lord of the Rings: Return of the King, Spider Man 3, and Sex and the City (Don't worry though, /Film readers: The Dark Knight is still still safely ensconed at #2...for now.) Here's the full list as of today:
1. Star Wars Episode III: Revenge of the Sith
2. The Dark Knight
3. Harry Potter and the Goblet of Fire
4. Harry Potter and the Order of the Phoenix
5. Pirates of the Caribbean: At World's End
6. Hannah Montana 3D
7. Twilight
8. Lord of the Rings: Return of the King
9. Spider-Man 3
10. Sex and the City
Discuss: Will you be going to see "Twilight" this weekend? If so, why?