The Commercials Of Fredrik Bond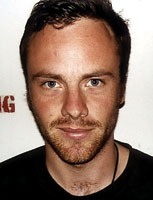 Fredrik Bond is directing the American remake of The Host for Universal, but who is he? The Swedish commercial director began his career as a photographer, studying at NYU Film School. Bond got his break after directing a documentary about photographer David Sim's work for Levis. In 1999, he was one of 30 directors chosen out of 500 for the prestigious Saatchi and Saatchi New Directors Showcase, which was part of the Cannes Advertising Festival.
Ranked by Campaign Magazine as one of the "World's Hottest New Directors", Bond went on to win over a dozen British Television Advertising Awards. His commercial clients have included Adidas, KISS FM, Monster.com and Volkswagen. He directed a music video for Moby for the song Bodyrock. In 2005 and 2008, Bond was nominated for the Directors Guild of America's Outstanding Directorial Achievement in Commercials. Check out some of his work below.
Carling – "Space"
[flv:http://bitcast-a.bitgravity.com/slashfilm/trailers/fredrickbond1.flv 400 300]
JC Penny – "Aviator"
[flv:http://bitcast-a.bitgravity.com/slashfilm/trailers/fredrickbond2.flv 400 300]
Milk: The Straw
[flv:http://bitcast-a.bitgravity.com/slashfilm/trailers/fredrickbond3.flv 400 300]
Pepsi: Times Square (Kung Fu Fighter)
[flv:http://bitcast-a.bitgravity.com/slashfilm/trailers/fredrickbond4.flv 400 300]
Jelly Fish
[flv:http://bitcast-a.bitgravity.com/slashfilm/trailers/fredrickbond5.flv 400 224]
Cherry
[flv:http://bitcast-a.bitgravity.com/slashfilm/trailers/fredrickbond6.flv 400 300]