Cool Stuff: Rorschach Mask And Gun Watchmen Prop Replicas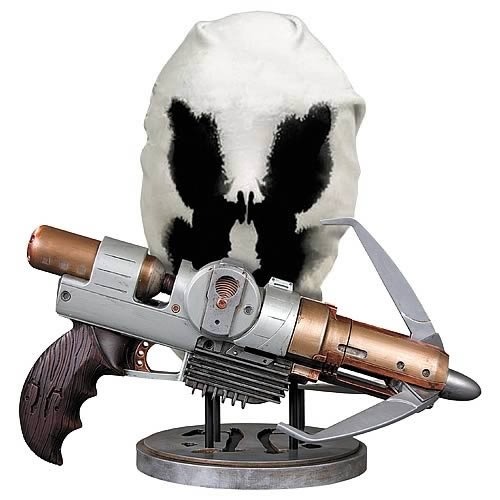 DC Direct is producing a prop replica set of Rorschach's grappling gun and mask from Zack Snyder's Watchmen. The prop replicas were created from the actual digital files and pattern that were used to create the pieces used in the movie. The grappling gun is permanently attached to a display base (which features a Rorschach pattern that is authentic to the movie), while the mask is removable. The entire piece measures approximately 10.5" high x 13.25" wide x 8" deep, and is packaged in a 4-color box.
Available for Preorder on Entertainment Earth for $239.99 (MSRP: $295), estimated to ship on February 18th 2009.
Cool Stuff is a daily feature of slashfilm.com. Know of any geekarific creations or cool products which should be featured on Cool Stuff? E-Mail us at orfilms@gmail.com.