BDSF: James Cameron's Xenogenesis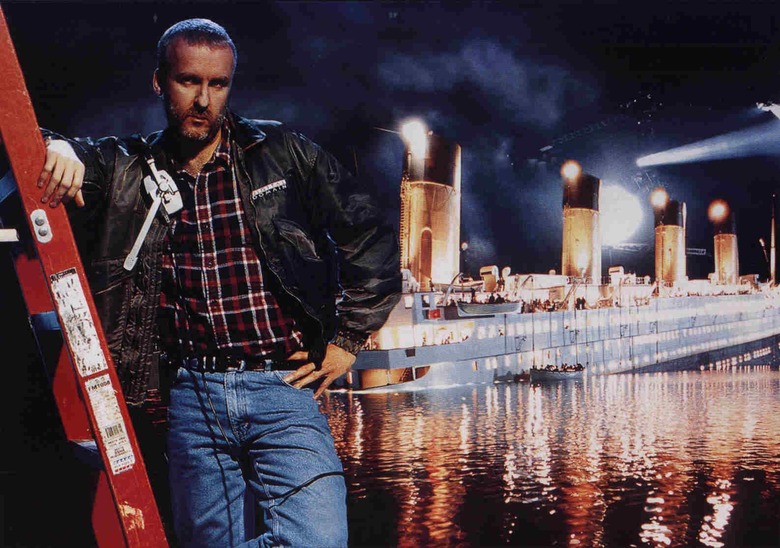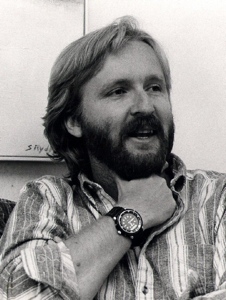 This week in Big Directors Small Films, we take a look at the first film from the master filmmaker behind Titanic, True Lies, Terminator, T2, The Abyss and Aliens. Before he pushed the boundaries in Hollywood, James Cameron made a short film titled Xenogenesis. After seeing Star Wars in 1977, Cameron quit his job as a truck driver. Inspired by 2001: A Space Odyssey, Cameron decided to write a 10-minute short science fiction script with two friends.
The film was financed by a group of Dentists seeking a tax write-off, who invested a grand total of $20,000. This was Cameron's first real attempt at filmmaking. Rumor has it that Cameron spent a half-a-day dismantling the rented 35mm camera package just so he could understand how to run it. Cameron co-wrote, directed, edited, designed the sets and even did all of the camerawork. Self taught in the field, Cameron created most of the special effects himself on the cheap.
Apparently the investors were expecting something more along the liens of Star Wars, and decided to pull out after screening this short 35mm demo. Xenogenesis landed Cameron a Special Effects gig with Roger Corman, under whom he eventually got his directorial debut with Piranha Part Two: The Spawning.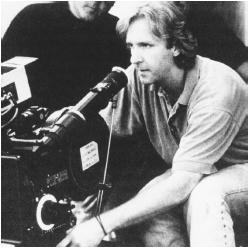 William Wisher, the lead actor in the film, went on to co-write Terminator 2: Judgement Day and have cameos in both of Cameron's Terminator films, as well as The Abyss.
It is easy to draw comparisons between this short and Cameron's later work. For instance, the showdown between the two robots (Terminator), one of which is controlled by a single female inside (reminiscent of the scene from Aliens where Ripley uses the power-lifter to fight the queen). Also there is the ever present use of a strong Female lead. It is also interesting to note that Xenogenesis means "birth of an alien species".
An amusing side note: there is a widespread internet conspiracy theory that claims that "the consortium of dentists" that helped Cameron fund the film were actually a group of Freemasons that hoped to use the "opportunity to use subliminal imagery and emotional manipulation on mass numbers of people and prepare them for an engineered future" and later "would continue to help his career." Of course, this is all unfounded.
Thanks to /Film reader Dallas T for the recommendation.