ET Visits The Set Of Prince Of Persia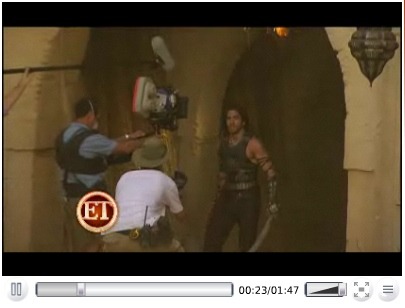 Entertainment Tonight visited the London set of Prince of Persia: The Sands of Time. Watch the video above to see some footage from the massive Morocco shoot, and it looks like ET was on set for a night scene where Gemma Arterton's character Princess Tamina is trying to stab Prince Dastan, played by Jake Gyllenhaal.
I had the fortunate opportunity to visit the set a couple days before ET (from the looks of it), and while I'm not allowed to talk about anything I saw (just yet), I will say this — the film has the potential to do for video games what Jerry Bruckheimer did for that little theme park ride turned film — Pirates of the Caribbean: The Curse of the Black Pearl.