Stan Lee Developing A Gay Superhero Television Series For Showtime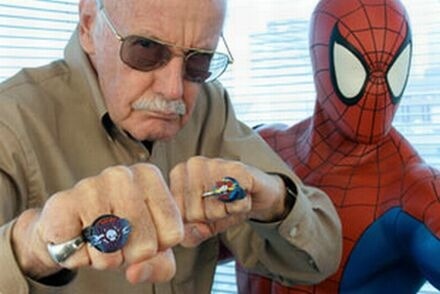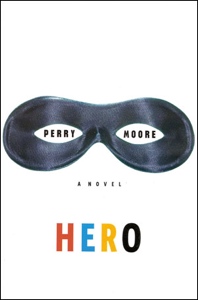 I understand that Stan Lee has created some of the biggest superheroes of all time, but it seems to me that he has run out of good ideas. In recent years Lee's contributions have included a risque animated superhero tv series Stripperella, POW Entertainment direct-to-dvd animated movies Mosaic and The Condor, an upcoming Playboy playmate superhero tv show, and the Who Wants to be a Superhero reality show (which is actually a guilty pleasure). Point is, when I here that Stan Lee is involved in a new project, I'm not expecting the next Spider-Man.
Showtime is teaming with Lee to develop an hour long television project based on Perry Moore's book Hero, about the life of a gay superhero. I'm not against the idea of a gay superhero, Rober Smigel's The Ambiguously Gay Duo is one of the funniest shorts to be shown during Saturday Night Live (quick trivia: did you know that the main characters Ace and Gary were/are voiced by Stephen Colbert and Steve Carell, pre-Daily Show/Colbert Report?). But I'm guessing that the tv series will just aim for sensasionalistic instead of good.. The official book description follows:
Perry Moore, the executive producer of Disney and Walden Medias film adaptation of "The Lion, the Witch and the Wardrobe," now tells an unforgettable story about the coming of age of a young superhero. Intermingling superhero fantasy with relationship and sexuality issues, HERO follows the tumultuous life of Tom Creed, a teen with a lot to hide. Although he?s a star basketball player, Tom is alone with burgeoning superpowers that he feels he must keep from his father, a fallen, embittered superhero. Asked to join the League, Tom is excited to find himself surrounded by others with special powers, like the ability to start fire, spread illness, or see the future. But for all this, he must still face his greatest secret and come to terms with who he really is. Winner of the 2008 Lambda Literary Award in the Children's/Young Adult category.
Discuss: Would you watch a television series about a gay superhero?
source: THR