Crossing Over Movie Trailer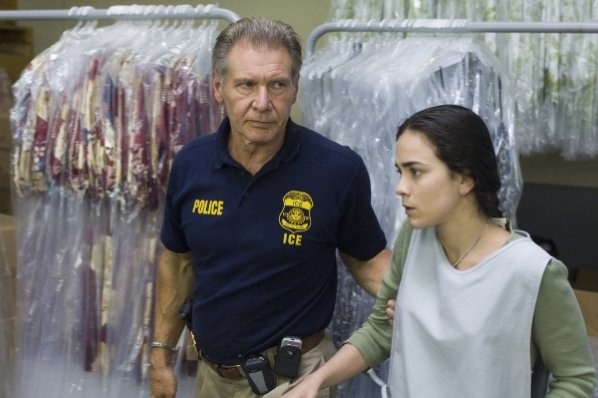 The Weinstein Co has released a movie trailer for Crossing Over, a "multi-character drama about immigrants of different nationalities struggling to achieve legal status in Los Angeles. The film addresses the issue from the point of view of the immigrants, as well as the immigration authorities tasked with enforcing the nation's immigration laws."
Looks a bit too preachy heavy handed or obvious, even for me. A bit like Paul Haggis' Crash on crack. Harrison Ford is looking a bit old, and is it just me or is Ford starting to sound like Clint Eastwood? The film also stars Ashley Judd, Sean Penn, and Ray Liotta. It's also worth mentioning that the film is directed by South African filmmaker Wayne Kramer (The Cooler), who also happens to be a naturalized US citizen. Watch the trailer below and tell me your thoughts in the comments.
[flv:http://bitcast-a.bitgravity.com/slashfilm/trailers/crossingover.flv 470 200]
Watch the trailer in High Definition on Yahoo. Crossing Over hits theaters in 2009.