Friday Box Office: Madagascar 2 Grabs $17M, Possible $58M Three-Day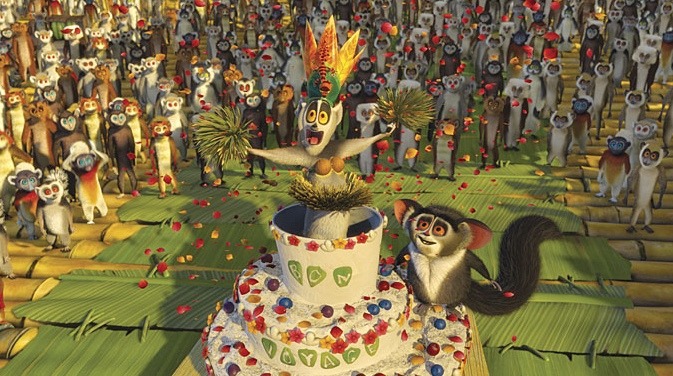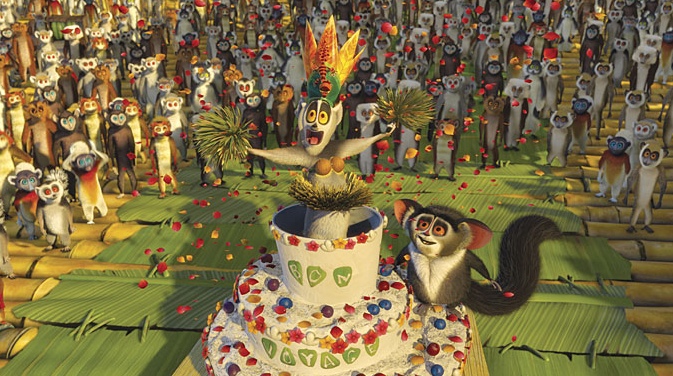 Last November, Dreamworks scored a solid hit with Bee Movie, which opened with $38M and finished with $126.6M domestic. This year's autumnal offering from Jeffrey Katzenberg's animation house is much, much bigger. Madagascar: Escape 2 Africa is a true blockbuster with a $17M opening day and a likely $57.8M opening weekend.
Reviews are solid (59% Fresh on Rotten Tomatoes), the playing field is wide open for 2 weeks with only Quantum of Solace (Sony) opening next Friday, and Mad 2 is decidedly multicultural, which means that, not only will this sequel be just as big overseas as its 2005 predecessor, but it also feels just right for a country that has just elected Barack Obama as President.  This is a far cry from the very "white bread" Bee Movie from the mind of Jerry Seinfeld ("What is the deal with that?").
If my $57.8M number holds, Escape 2 Africa will become the all-time #4 opening for a non-Summer animated film released on a non-holiday. (I have screened out animated movies released May-August or for long holiday weekends.)
ALL-TIME TOP ANIMATED OPENINGS FOR NON-SUMMER SEASON/NON-HOLIDAY RELEASES
1. The Incredibles – $70.4M
2. Ice Age: The Meltdown – $68M
3. Monsters, Inc. – $62.5M
4. Madagascar: Escape 2 Africa – $57.8M (projected)
5. Shark Tale – $47.6M
6. Ice Age – $46.3M
7. Dr. Suess' Horton Hears A Who – $45M
8. Happy Feet – $41.5M
9. Chicken Little – $40M
10. Bee Movie – $38M
Also, Mad 2 will almost certainly become either the all-time 4th or 5th-biggest grossing animated movie from Dreamworks, surpassing the original Madagascar ($193.5M domestic), in the ballpark with this year's Kung Fu Panda ($215.4M domestic) and trailing only Shrek 2 ($441.2M domestic) and Shrek the Third ($322.7M domestic) and the original Shrek ($267.6M domestic). Also in terms of overseas box office, I see no reason why this film cannot reach the $550M-$600M range in worldwide sales.
EARLY FRIDAY ESTIMATES
1. NEW – Madagascar: Escape 2 Africa (Dreamworks/Paramount) – $17M, $4,191 PTA, $17M cume
2. NEW – Role Models (Universal) – $6M, $2,150 PTA, $6M cume
3. High School Musical 3: Senior Year (Disney) — $2.62M, $758 PTA, $69M cume
4. Changeling (Universal) — $2.1M, $1,132 PTA, $15.4M cume
5. NEW – Soul Men (MGM) – $2M, $978 PTA, $2M cume
6. Zack and Miri Make a Porno (Weinstein) — $1.9M, $695 PTA, $16.3M cume
7. Saw V (Lionsgate) — $1.5M, $530 PTA, $49.6M cume
8. Beverly Hills Chihuahua (Disney) — $875,000, $371 PTA, $86.6M cume
9. The Secret Life of Bees (Fox Searchlight) — $825,000, $557 PTA, $27.6M cume
10. Max Payne (20th Century Fox) — $775,000, $525 PTA, $37.6M cume
EARLY 3-DAY ESTIMATES
1. NEW – Madagascar: Escape 2 Africa (Dreamworks/Paramount) – $57.8M, $14,250 PTA, $57.8M cume
2. NEW – Role Models (Universal) – $15.9M, $5,697 PTA, $15.9M cume
3. High School Musical 3: Senior Year (Disney) — $9.05M, $2,614 PTA, $75.4M cume
4. Changeling (Universal) — $7.35M, $3,962 PTA, $20.6M cume
5. Zack and Miri Make a Porno (Weinstein) — $6.3M, $2,303 PTA, $20.7M cume
6. NEW – Soul Men (MGM) – $5.65M, $2,764 PTA, $5.65M cume
7. Saw V (Lionsgate) — $4.8M, $1,697 PTA, $52.92M cume
8. Beverly Hills Chihuahua (Disney) — $3.32M, $1,409 PTA, $89M cume
9. The Secret Life of Bees (Fox Searchlight) — $2.8M, $1,894 PTA, $29.6M cume
10. Max Payne (20th Century Fox) — $2.4M, $1,628 PTA, $39.26M cume