William H. Macy's Directorial Debut Will Be With Milla Jovovich In "Keep Coming Back"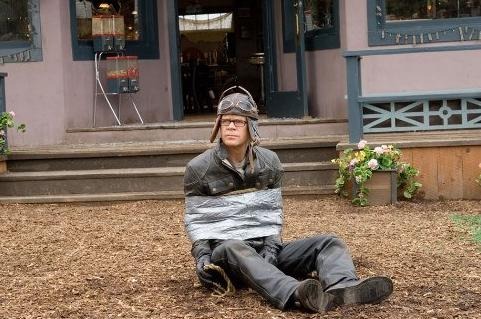 Throughout movie history, dozens of film greats have made the jump from in front of the camera to behind the camera. Most recently, we've seen Ben Affleck and George Clooney produce some strong work, displaying insane amounts of potential for their future directorial careers. With his luminous acting resume, it seems like William H. Macy would have already been one of those actors, a man who has worked with so many amazing directors that he's probably ready to be the next Stanley Kubrick by osmosis alone. But it turns out he hasn't actually directed a film...until now.
Variety is reporting that Macy will direct and star in Keep Coming Back with Milla Jovovich and Steve Buscemi. The comedy's premise will center around a guy who joins an Alcoholics Anonymous meeting in order to score a beautiful woman (Jovovich). I think the concept has a lot of potential, as any plotline involving picking up someone at a self-help meeting is both relatable (for me, at least. Am I right, guys?) and probably ripe for laughs. And in any case, I honestly can't wait to see what Macy comes up with as a director.
Source: Variety
Discuss: Which actors are long overdue for stepping behind the camera?