Steven Spielberg And Will Smith To Remake Oldboy?!

Steven Spielberg and Will Smith are in talks to collaborate on a remake of Chan Wook-Park's Oldboy. Spielberg has been looking for an opportunity to work with Smith for a few years now, and this just might be the project. DreamWorks is in the process of securing the remake rights, and Spielberg is on the search for a screenwriter to develop the project. The project was originally set up with Fast and Furious director Justin Lin.
In the 2003 South Korean film, a man named Dae-Su is locked in a hotel room for 15 years without knowing why or who is holding him captive. He is suddenly released, given money, clothes and a cellphone and is sent on journey for revenge. The film won the Grand Prix at the 2004 Cannes Film Festival and was highly praised by Jury President Quentin Tarantino. Roger Ebert called Oldboy a "powerful film not because of what it depicts, but because of the depths of the human heart which it strips bare" ... "We are so accustomed to 'thrillers' that exist only as machines for creating diversion that it's a shock to find a movie in which the action, however violent, makes a statement and has a purpose." It definitely has one of the best side-scrolling action scenes I've ever seen (included below).
[flv:http://bitcast-a.bitgravity.com/slashfilm/trailers/oldboyscene.flv 470 260]
Praised for it's intense visuals and twisted story, Oldboy was met with positive reviews in the States, and is currently getting an 82% fresh rating on Rotten Tomatoes, and an 8.3 user rating on IMDB, for a #117 placement on the top 250 films of all time. The film is also the subject to some controversy for having a strong similarities to Zinda, a Bollywood film directed by Sanjay Gupta.
While Will Smith is not in the list of actors I would like to see star in American-language remake, I can see why Spielberg might want him for this film. I feel that the originally film is as good as it is because of the intense cinematography, and Speilberg also wouldn't be on my list of American directors to helm such a remake. Maybe Aronofsky, Fincher or Chris Nolan. But for the record, neither would Justin Lin (that guy has done nothing but disappoint me, since he made a name for himself with Better Luck Tomorrow). That said, this is a much more interesting project than The Trial of the Chicago 7.
And before everyone starts leaving angry comments about how this film shouldn't be produced... know this:
Hollywood is going to remake Oldboy NO MATTER WHAT.
The question is would you rather someone like Justin Line of Tokyo Drift fame helm the adaptation with someone of the likes of Vin Diesel attached to star, or the biggest director in American cinema history and Will Smith attached to star? I have included the trailer for the film below.
[flv:http://bitcast-a.bitgravity.com/slashfilm/trailers/oldboytrailer.flv 470 200]
Discuss: Do you want to see Steven Spielberg's remake of Oldboy starring Will Smith?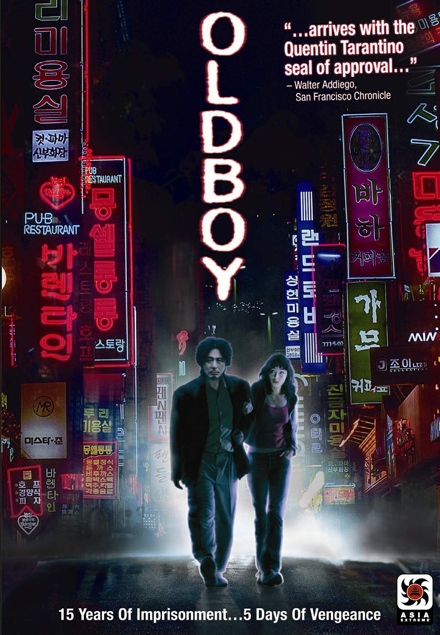 source: Variety