Cool Stuff: Han Solo In Carbonite 12 Inch Figure Environment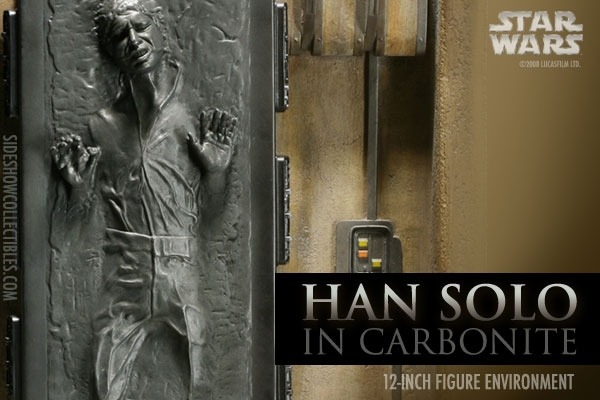 Sideshow Collectibles has begun taking preorders for their 12 inch figure environment Han Solo in Carbonite. The set-up captures "every detail of the carbonite slab as Han hung suspended as a trophy on Jabba's wall, motionless and frozen in time."
The piece is constructed of highest quality materials, including heavy-weight polystone, then hand painted and hand-finished to Sideshow's exacting standards. Han in Carbonite is suspended from the palace wall display using a single pin and magnet system, and can be removed from the wall for additional display configurations." Preorder for $199.99, available in the second quarter of 2009.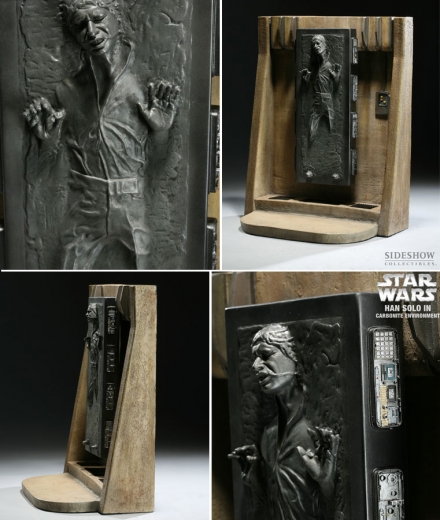 A nice addition to the Jabba the Hutt set (pictured below, not included).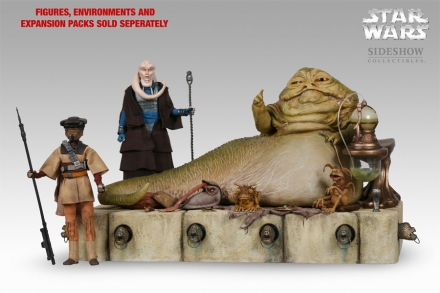 Cool Stuff is a daily feature of slashfilm.com. Know of any geekarific creations or cool products which should be featured on Cool Stuff? E-Mail us at orfilms@gmail.com.