The Tale Of Despereaux Movie Trailer #2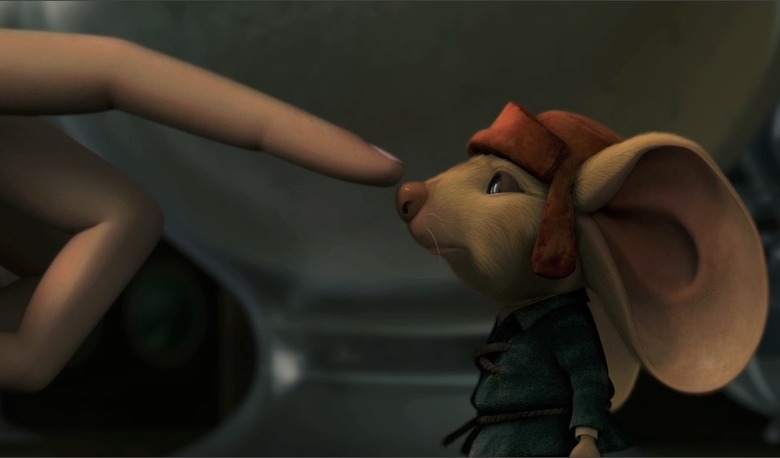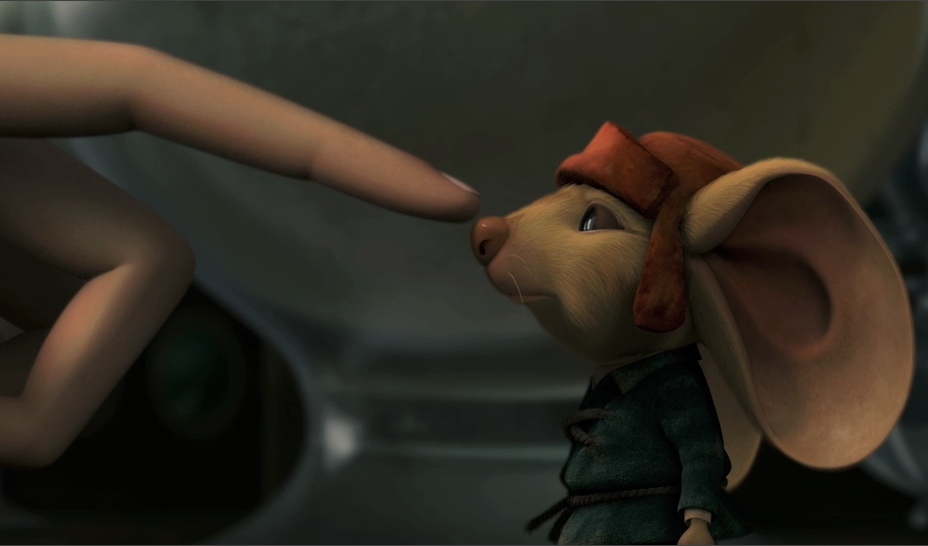 Universal Pictures has released a new trailer for The Tale of Despereaux, the new computer animated family fantasy adventure from Sam Fell (Flushed Away) and Robert Stevenhagen (supervising animator of Space Jam and An American Tail: Fievel Goes West).
This trailer makes the film look less like a copy of Ratatouille (a problem I had with the teaser). The film doesn't look all that special compared to even Dreamworks' Monsters vs. Aliens. The animated adaptation features the voices of Emma Watson, Dustin Hoffman, Christopher Lloyd, Sigourney Weaver, Matthew Broderick, and Kevin Kline. Watch the trailer after the jump, and tell me what you think in the comments below.
[flv:http://bitcast-a.bitgravity.com/slashfilm/trailers/despereaux2.flv 470 200]
Official Plot Synopsis: Once upon a time, in the faraway kingdom of Dor, there was magic in the air, laughter aplenty and gallons of mouthwatering soup. But an accident left the King broken-hearted, the Princess filled with longing and the townsfolk without their soup. Sunlight disappeared. The world became gray. All hope was lost in this land...until Despereaux Tilling (Matthew Broderick) was born.
A modern fairy tale, The Tale of Despereaux tells the story of four unlikely heroes: Despereaux , a brave mouse banished to the dungeon for speaking with a human; Roscuro (Dustin Hoffman), a good-hearted rat who loves light and soup, but is exiled to darkness; Pea (Emma Watson), a Princess in a gloomy castle who is prisoner to her father's grief; and Mig (Tracey Ullman), a servant girl who longs to be a Princess, but is forced to serve the jailer.
Tiny and graced with oversized ears, Despereaux was born too big for his little world. Refusing to live his life cowering, he befriends a Princess named Pea and learns to read (rather than eat) books—reveling in stories of knights, dragons and fair maidens. Banished from Mouseworld for being more man than mouse, Despereaux is rescued by another outcast, Roscuro, who also wants to hear the tales. But when the Princess dismisses Roscuro's friendship, he becomes the ultimate rat and plots revenge with fellow outsider Mig.
After Pea is kidnapped, Despereaux discovers he is the only one who can rescue her...and that even the tiniest mouse can find the courage of a knight in shining armor. In this tale of bravery, forgiveness and redemption, one small creature will teach a kingdom that it takes only a little light to show the truth: what you look like doesn't equal what you are.
Watch the trailer in High Definition on Yahoo. The Tale of Despereaux hits theaters on December 19th, just in time for the holidays.