Jesse Dylan's Nintendo DS Commercials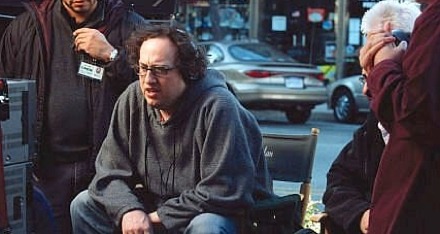 Since we gave Brett Ratner such a hard time for his Guitar Hero World Tour television commercials, I thought it might be a good time to point to another Hollywood feature director who is doing it right, or at least better. No, these commercials for the Nintendo DS aren't on level with Fincher's Nike advertisement, but I think it shows another director's take on the whole "celebrities playing video games" concept. Jesse Dylan, the director of the 2005 Will Ferrell comedy Kicking & Screaming and American Pie sequel American Wedding directed a series of television commercials for the Nintendo DS.
/Film reader Guh adds "Fun Fact: Jesse Dylan is Bob Dylan's son. His other son is the lead singer for that 90s one hit wonder band The Wallflowers.
[flv:http://bitcast-a.bitgravity.com/slashfilm/trailers/nintendodsliv.flv 470 350]
[flv:http://bitcast-a.bitgravity.com/slashfilm/trailers/nintendodsamerica.flv 470 350]
[flv:http://bitcast-a.bitgravity.com/slashfilm/trailers/nintendodscarrie.flv 470 350]