Jack Black To Play "Gulliver" In New "Travels"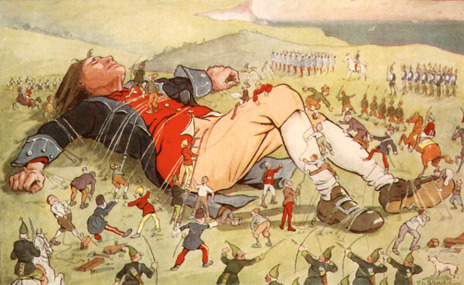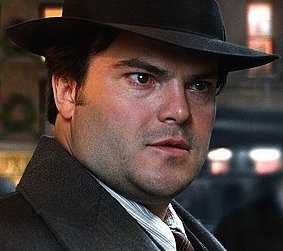 It looks like Jonathan Swift's classic book, Gulliver's Travels, is going to have another run at the big screen. Twentieth Century Fox is moving forward with a film version of the book, this time with Jack Black playing the titular character. Shark Tale director Rob Letterman will be taking up directorial duties. Shooting will begin in March, with a screenplay by Nicholas Stoller and Joe Stillman. It should be noted that Variety describes this as a "contemporary re-imagining," and that Gulliver will play a travel writer going to the Bermuda Triangle, presumably in modern times. In the original book, Gulliver went on to encounter societies that were dramatically different than our own, including a civilization of horses and a land of tiny humans.
Travels has been made into many films (several of them animated) over the years. Most recently, Ted Danson took up Gulliver duties in the 1996 NBC Miniseries. I was really fond of this series, as I thought it struck a great balance between the fantastic and the serious (not to mention the inventive framing of the story using Gulliver's trial). It looks like this time around, with a comedic lead and a director/writer team who are known for their comedies, they may jettison the more serious and darker elements of the story in favor of a madcap style adventure. I'm not necessarily opposed to re-invention, but there's a fine line between "homage" and "bastardization." However, if it can at least make us laugh, then how could we possibly object?
Source: Variety
Discuss: Are you a fan of Gulliver's Travels? What do you think of Jack Black as Gulliver?