Monsters Vs. Aliens Movie Trailer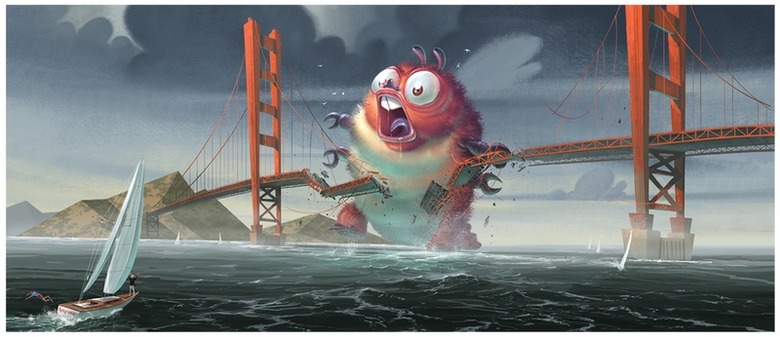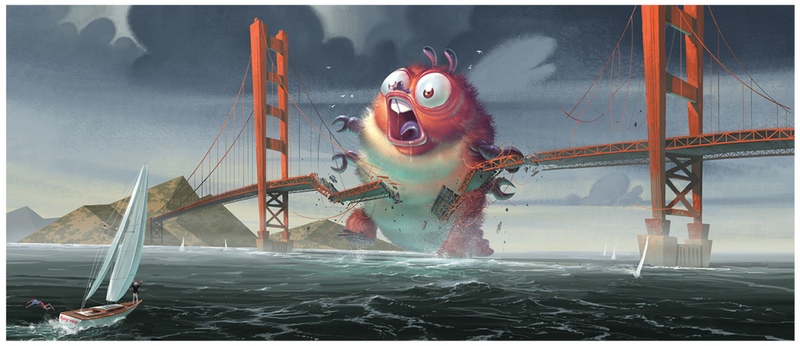 Update: A revised trailer is now officially back online.
Dreamworks Animation has released the official trailer for Monsters vs. Aliens I had an opportunity to see ten minutes of this film in 3D before Comic-Con, and while I'm not entirely sold on the characters, I will tell you that the 3D in this film is the best I've ever seen in a computer animated feature. It's the first movie to be completely developed for 3D, instead of just converted to 3D in a post production process. Its something that needs to be experienced to be believed. Check out the trailer below, and tell me what you think in the comments.
[flv:http://bitcast-a.bitgravity.com/slashfilm/trailers/monstersvsalienstrailer.flv 470 200]
Plot Synopsis: "Monsters vs. Aliens," which is slated for a domestic release date of March 27, 2009, reinvents the classic '50s monster movie into an irreverent modern day action comedy.
The cast of "Monsters vs. Aliens" includes: Oscar® winner Reese Witherspoon ("Walk the Line," "Rendition") as Susan Murphy, a.k.a. Ginormica; Golden Globe winner Hugh Laurie (TV's "House," "Stuart Little") as Dr. Cockroach, Ph.D.; Will Arnett (TV's "Arrested Development," "Blades of Glory") as The Missing Link; Seth Rogen ("Knocked Up," "Superbad") as B.O.B.; Rainn Wilson ("Juno," TV's "The Office") as Gallaxhar; Emmy winner Stephen Colbert (TV's "The Colbert Report," "Bewitched") as The President of the United States; Golden Globe winner Kiefer Sutherland (TV's "24," "Phone Booth") as General W.R. Monger; and Paul Rudd ("Knocked Up," "Night at the Museum") as Susan's boyfriend, Derek.
"Monsters vs. Aliens" is directed by Rob Letterman ("Shark Tale") and Conrad Vernon ("Shrek 2"), produced by Lisa Stewart ("I Think I Love My Wife") and co-produced by Jill Hopper and Latifa Ouaou. The film marks the theatrical debut of DreamWorks Animation's Ultimate 3-D, the studio's proprietary production process of authoring its animated films in 3-D from start to finish.
When California girl Susan Murphy is unexpectedly clobbered by a meteor full of outer space gunk, she mysteriously grows to 49-feet-11-inches tall and is instantly labeled a "monster" named Ginormica. The military jumps into action, and she is captured and held in a secret government compound. The world learns that the military has been quietly rounding up other monsters over the years. This ragtag group consists of the brilliant but insect-headed Dr. Cockroach, Ph.D.; the macho half-ape, half-fish The Missing Link; the gelatinous and indestructible B.O.B.; and the 350-foot grub called Insectosaurus. Their confinement time is cut short however, when a mysterious alien robot lands on Earth and begins storming the country.
As a last resort, under the guidance of General W.R. Monger (on a desperate order from The President), the motley crew of Monsters is called into action to combat the aliens and save the world from imminent destruction.
Watch the trailer in High Definition on Yahoo. Monsters vs. Aliens hits theaters on March 27th 2009.