The Farrelly Brothers To Finally Direct The Three Stooges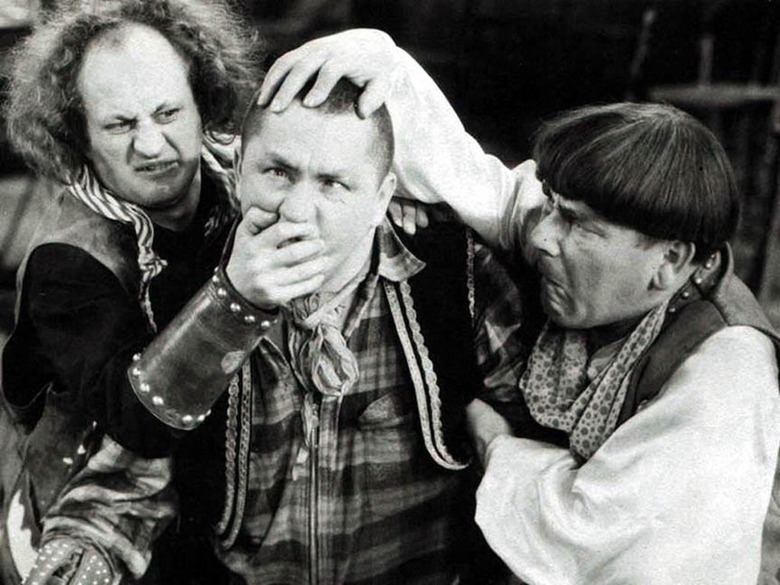 In 2003, it was announced that the Farrelly Brothers were developing a film based on The Three Stooges. They spent five years trying to make the film at Warner Bros, but for one reason or another, the film never went into production. Now, Peter and Bobby Farrelly have brought the project over to MGM, and not only is the film going into production, but they've announced a November 20th 2009 release date. The Three Stooges will go head to head with Guy Ritchie's Sherlock Holmes, the animated sci-fi film Planet 51, and Disney's Old Dogs (which opens five days later).
I use to be such a huge fan of the Farrelly Brothers. I mean, these are the same guys who directed Dumb and Dumber, There's Something About Mary and Kingpin. But they haven't helmed a really good film in at least 8 years (Osmosis Jones, Shallow Hal, Stuck on You, Fever Pitch, The Heartbreak Kid). The fact that the film didn't get off the ground at Warner Bros doesn't exactly instill faith in the project. And honestly, a Three Stooges movie just sounds like a horrible idea.
Discuss: Do you want to see a Three Stooges movie?
source: variety