BDSF: Tim Burton's Frankenweenie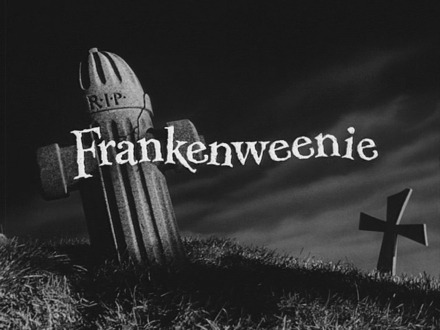 This week in Big Directors Small Films, we take a look at one of Tim Burton's first films, Frankenweenie. As you may recall, Burton will in fact be making a stop motion animated feature length remake of this infamous short after he completes Alice in Wonderland. I also understand that many of you might have already seen this short film (which is unusual of this weekly blog feature) but Disney decided to put the entire 29 minute short film on the web as part of their Halloween celebration.
In 1984, Burton made a short black and white film titled Frankenweenie. It is rumored that Disney decided to shelve the project because the content was too "questionable" for children. However, after the mainstream success of such Burton films as Beetlejuice, Pee Wee's Big Adventure, and Batman, the film was given a home video release on the Nightmare Before Christmas DVD.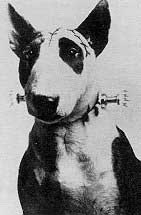 Frankenweenie is a parody of the 1931 Frankenstein film. When young Victor's pet dog Sparky is hit by a car, Victor decides to bring him back to life the only way he knows how. But when the bolt-necked "monster" wreaks havoc and terror in the hearts of Victor's neighbors, he has to convince them and his parents, that despite his appearance, Sparky's still the good loyal friend he's always been. The film starred Shelley Duvall, Daniel Stern, Barret Oliver, Sofia Coppola and Jason Hervey.
You can watch Frankenweenie on the Nightmare Before Christmas DVD or on Disney.com.