Paramount To Adapt The Agnes Quill Graphic Novel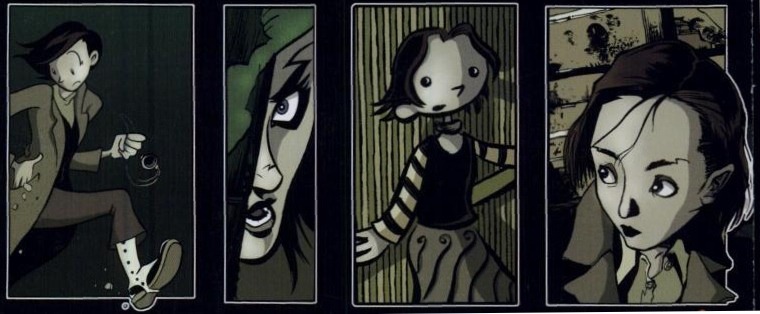 Thor Freudenthal (Hotel For Dogs) will direct a big screen adaptation of Dave Roman's graphic novel Agnes Quill: An Anthology of Mystery for Paramount. The 136-page, black-and white trade paperback collects all of the Agnes Quill stories, which is illustrated by Jason Ho, Jen Wang, Jeff Zornow, and Eisner-nominee Raina Telgemeier. The official plot synopsis from the book follows:
"Agnes Quill is the story of a teenage detective, the haunted city she lives in, the strange cases she solves, and the ghosts who help, hinder, or just plain annoy her. Set in Legerdemain—a congested, fog-filled, cobblestone-paved Victorian city built around a cemetery the size of Central Park—Agnes' adventures include confrontations with trapped spirits, cursed souls, possessed relatives, disappearing pets, decapitated scientists, ambitious zombies, and a mess of other supernatural oddities."
Disney direct-to-video-sequel writer Evan Spiliotopoulos (The Lion King 1½, The Jungle Book 2) is writing the script. You can read a huge preview of the book on Google Books.