Universal Goes After Comic Book Villains

We may receive a commission on purchases made from links.
Universal has acquired the rights to adapt Viper Comics' noir anti-superhero action-adventure series Villains for the big screen. Wonder Woman scribes Matt Jennison and Brent Strickland have been hired to pen the adaptation.
Villains is 4 issue mini-series written by Adam Cogan, drawn by Ryan Cody, with colors by Russ Lowery. The story follows Nick Corrigan, an aimless 20-something who discovers that his aging neighbor used to be the notorious supervillain known as "Hardliner", now retired and living in hiding for the past few decades. Rather than turn him in to the authorities, Nick decides to blackmail him in exchange for lessons in the fine art of career super-crime. But the old pro is about to teach his student some lessons he'll never forget.
"The story is told from the villain's perspective, but there are plenty of heroes who will be showing up and try to mess up their plans," Cogan told Jazma Online in 2006.  "Some of them are people who see things in stark black and white, right and wrong. Never mind that nobody can live up to their standards. There are other heroes who have a more pragmatic view of life and see things in terms of grays. A hero called "The Flying Ace" shows up in the first story arc. He's a "golden age" style hero who has been doing his thing since the 1940s. He and Cobb have formed a unique relationship over many years of battles and conflict, and we get to talk about that a bit over the first four issues."
Sounds like an interesting twist on the traditional superhero comic book story. It also seems like a smart move for Universal, who had success with Wanted. You can check out a preview of the first issue online on ViperComics.com. The first 144-page trade paperback is available on Amazon for $12.95.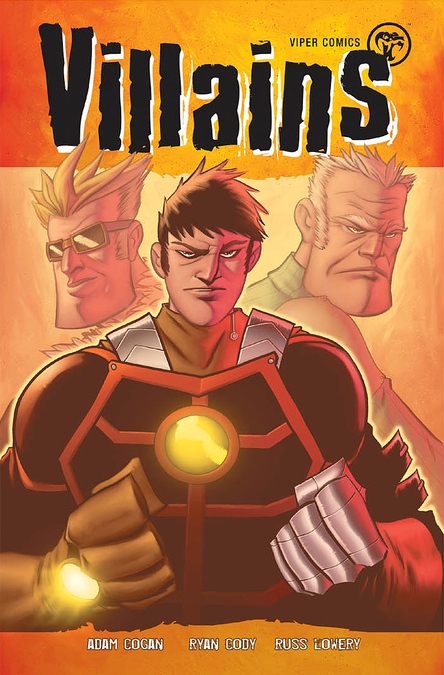 source: THR