Fanboys Pushed To 2009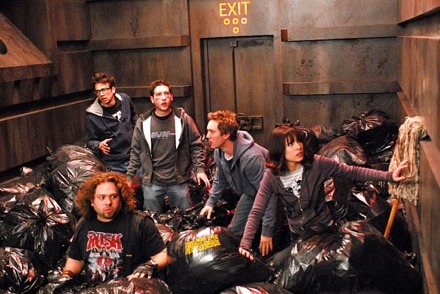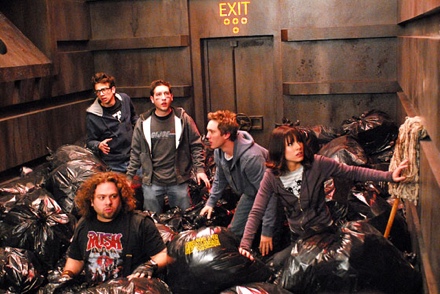 If you were looking forward to finally seeing Fanboys on the big screen in 2008, I have some bad news for you. The Weinstein Co has moved the film back to February 6th 2009 from it's scheduled release late next month. The film will now go head to head with Summit's sci-fi superhero film Push, Pink Panther 2, and the Jennifer Aniston comedy He's Just Not That Into You. But before you start writing Darth Weinstein angry letters (is anyone still that passionate about seeing the film at this point?), know that this is part of a bigger decision to push all of their releases (witht he exception of The Reader and Zack and Miri Make a Porno) back to 2009.
John Madden's action thriller Killshot has been moved to January 23rd 2009. Sean Penn/Harrison Ford drama Crossing Over and Mikael Håfström's Shanghai have both been pushed to a 2009 TBA slot. Harvey Weinstein assures the LA Times that the date changes has nothing to do with the speculated poor financial health of the company, but instead the changes were made because early 2009 offers a better opportunity to be seen.
Discuss: Is anyone still interested in seeing Fanboys at this point?