Page 2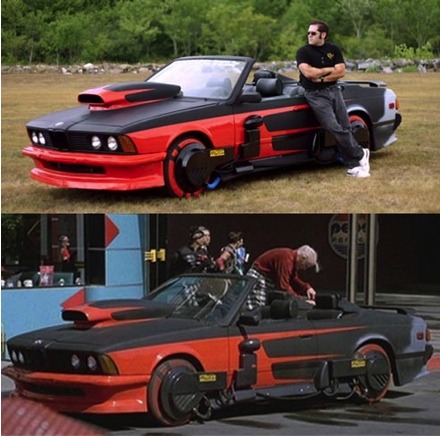 We may receive a commission on purchases made from links.
Someone has restored Griff Tannen's BMW 633 Hovercar from Back to the Future: Part II. [BadandUgly]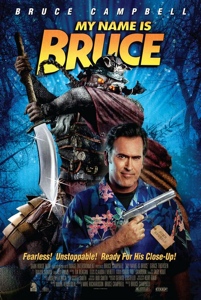 Dark Horse has released a new poster for My Name is Bruce. [IMPA]
There are several rumors circulating the internet that a 200 foot-high ride will be featured inside the halls of Hogwarts at Universal Studio's Wizarding World of Harry Potter theme park. [HPana]
Jean Reno has joined the Universal comedy Couples Retreat. [variety]
/Gamer has some new information about the SAW Video Game, which is due out next October.
It's The Great Pumpkin Charlie Brown airs Tuesday on ABC. [Cinemablend]
Topless Robot lists five reasons why Luke Skywalker is a complete idiot.
Midway has released a video showing off three finishers from three different fighters in Mortal Kombat vs DC Universe. [/Gamer]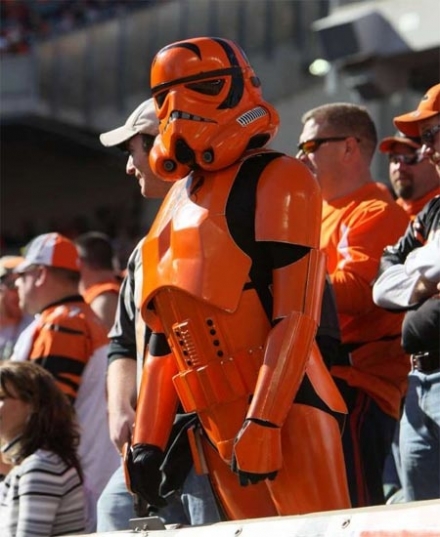 Geekologie has a photo of a Cincinnati Bengals fan dressed up as a color-themed stormtrooper.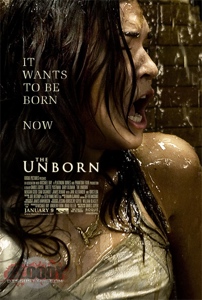 Bloody Disgusting has the official poster for David Goyer's The Unborn.
Film School Rejects lists five ways to save Spider-Man 4 and 5.
Hugh Jackman will star opposite Catherine Zeta-Jones in Stephen Soderbergh's 3D rock musical Cleopatra. [Variety]
A new extended Bolt promo is annoying theater owners. [FilmChat]
Pixar's first Cars-Toon premieres tonight on Toon Disney. [Jim Hill]
Roger Ebert went back and actually watched Tru Loved, and added to his previous 8-minute review.
Neil Gaiman says he "would love to write" a Dr. Strange movie for Marvel. [FirstShowing]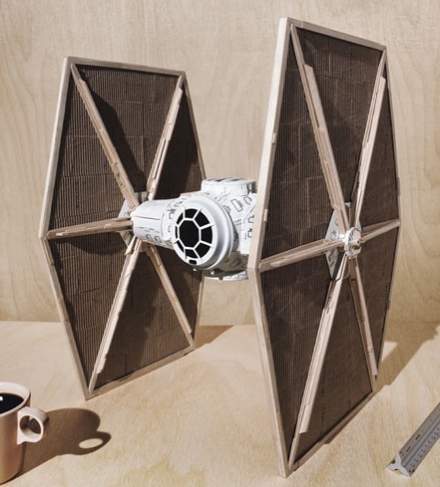 Dan Winters created this amazing TIE fighter sculpture using 50 Starbucks cups, 216 stirrers, over 60 drink holders. [Gizmodo]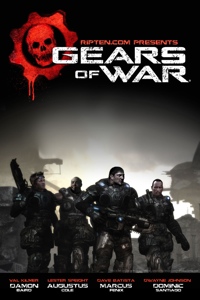 RipTen has created a mockup theatrical poster for a Gears of War movie.
Marc Forster talks about why he shot two different endings to Quantum of Solace. [Collider]
Time Magazine has an article on how the economic crisis is affecting the entertainment industry.
Check out this impressive Thriller lip dub made by French students. [DailyMotion]
More details emerge about Playmates Star Trek movie toys. [trekmovie]
Ashley Greene, Haley Ramm and James LeGros have been cast in Anthony Burns' 1980s-era coming-of-age drama Skateland. [THR]
Watch the trailer for Joel Hopkins' romantic drama Last Chance Harvey starring Dustin Hoffman and Emma Thompson. [APPLE]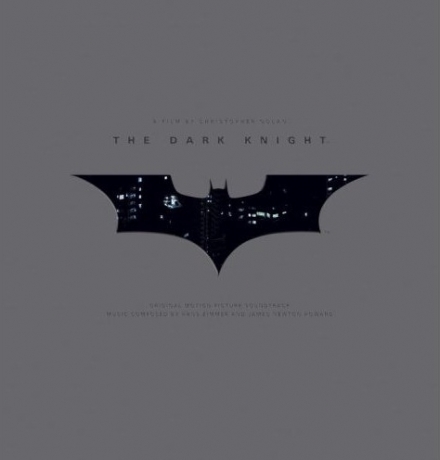 Warner Bros. Records will release a Special Edition version of The Dark Knight soundtrack on December 9th. The Special Edition features the complete score on two CD's plus four bonus remix tracks; it also contains an 8x8x40 page hardbound book. Available on Amazon for $51.99.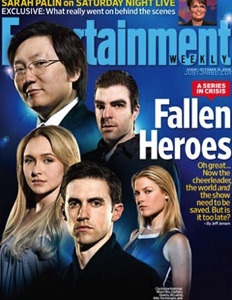 Just Jared has the cover of this week's Entertainment Weekly which features Heroes.
Summit Entertainment have hired Sex and the City writers Julia Rottenberg and Elissa Zuritsky to adapt Amy Sutherland's Kicked, Bitten and Scratched. [THR]
My friend Marco celebrated his 11th anniversary as a movie critic by writing a list of the 11 things he learned along the way. [FirstShowing]
The mother and brother of Jennifer Hudson were found shot dead Friday at a South Side home. [THR]
Geeks of Doom has the trailer for Marvel's direct-to-DVD animated movie Hulk vs. Thor.
J.K. Simmons (Spider-MAn) and Chris Messina (Vicky Cristina Barcelona) are joining Jessica Alba in the whimsical fable An Invisible Sign of My Own. [THR]
Apple learns from Pixar and creates an Apple University. [Pixar Blog]