Ben Stiller In Talks To Helm The Trial Of The Chicago 7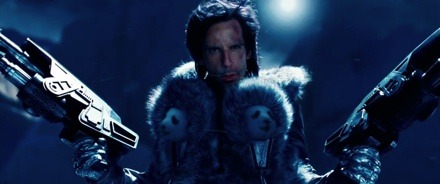 What if I told you that Steven Spielberg had dropped out of directing an important historical film, only to have Ben Stiller replace him in the director's chair?
Yes, Ben Stiller the comedy actor.
The film is The Trial of the Chicago 7, which tells the story of the riots at the 1968 Democratic convention.
To be completely fair, Stiller is actually an accomplished comedy director, even though most people have probably never noticed. Stiller's directorial credits include Reality Bites, The Cable Guy (one of the most underrated comedies of the 1990's) and Tropic Thunder. He can do comedy, but what about a serious drama? Stiller is currently in talks to helm the film, but as The Hollywood Reporter notes it is still "very much at the exploratory stage". Seems to me like all of the parties involved (Speilberg, Dreamworks, and even Stiller) are unsure about the idea.
Paul Greengrass was previously in talks to take over the film, and he seems like a much better choice at first glance. The studio is trying to fast track the project into production. Personally, I've never understood the need for this project. I think The 2007 indie documentary Chicago 10 said everything that needs to be said about the incident. And yes, I understand this is the fictional big screen, bigger budget remake, but that still doesn't help me understand why we need this film.Discuss: Do you think Ben Stiller can direct a serious historical drama?