Page 2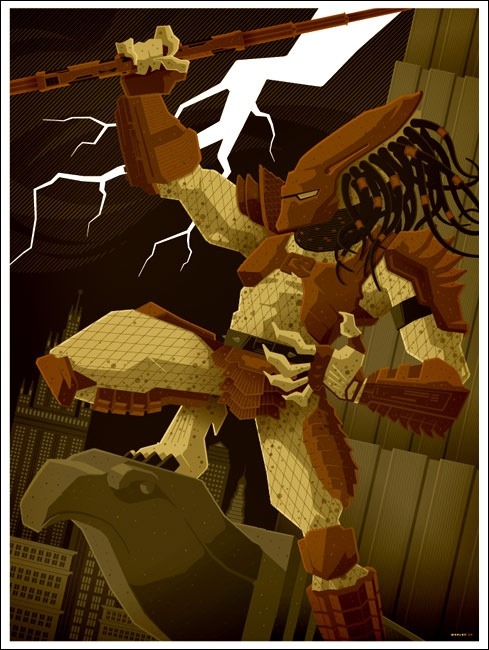 We may receive a commission on purchases made from links.
We've featured Tom Whalen's artwork on /Film in the past. A /Film reader named Lee commissioned Tom to create this awesome Predator piece.
Teri Polo is set to star in Joe Dante's supernatural feature The Hole. [Bloody Disgusting]
NBC's Chuck will feature Twin Galaxies, the arcade from King of Kong. [/gamer]
Smallville co-creator Alfred Gough says the writers and producers were refused permission to feature Batman and Wonder Woman in the hit TV series. [geekfiles]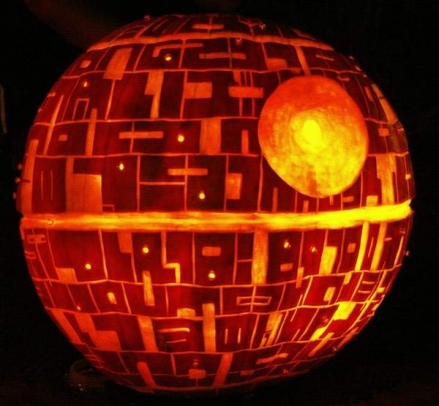 Walyou has photos of 34 geeky pumpkins, which includes the Death Star above.
FirstShowing has the trailer for Zac Efron's 17 Again.
In his latest video blog, William Shatner attacks George Takei for not being invited to his recent wedding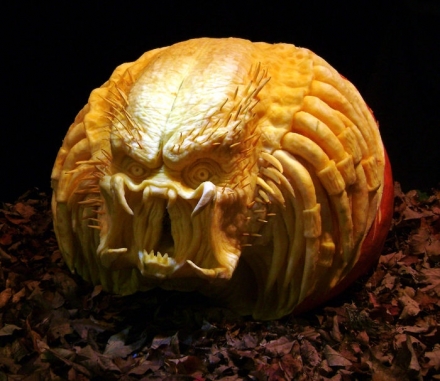 /Film reader Kenny N sent in this photo of a insanely detailed Predator pumpkin.
Naomi Watts is in negotiations to star in Audrey Wells' comedy My Name Is Jody Williams for Universal. [THR]
The Incredible Hulk 20-disc set which encompasses the entire television series is now on sale on Amazon.com for $111.99.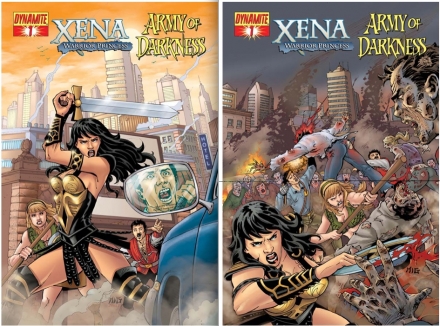 Splashpage has a 6-page preview of the first issue of Xena vs. Army of Darkness: What, Again?.
A federal judge rules that Warner Bros did not steal We Are Mashall from the 2000 documentary Ashes to Glory, the Tragedy and Triumph of Marshall Football. [Variety]
A new European Sony Bravia television advertisement features multicolored cominoes falling thoughout India. [shapeandcolor]
Film School Rejects lists 7 things we demand from an Avengers movie.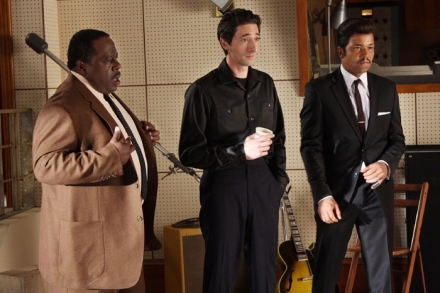 Blackfilm has new photos from Cadillac Records.
FirstShowing has a script review of Brian K Vaughn's Roundtable.
Producer Anthony Bregman is teaming with comic writers Jay Reiss and Ian Helfer for the comedic drama Oranges, which is being described as "American Beauty if American Beauty had more comedy. [thr]
Did you know... Bill Murray was one of the frontrunners to play the Caped Crusader in the late-1980's Batman film. [Yahoo]
BadandUgly has a first look at Keira Knightley in Last Night.
Kevin Bacon has officially given Zac Efron the blessing for a Footloose remake. [hollywoodnews]
You can read an excerpt from James Luceno's novel Millennium Falcon on StarWars.com.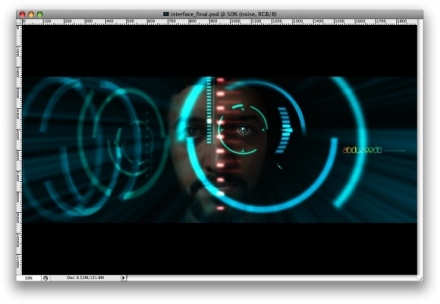 Abduzeedo shows you how to create an Iron Man internal screen interface effect in photoshop.
Castle Rock has picked up Zoe Green's action-adventure pitch Book of Shadows for Rob Reiner to direct. The story follows a young man who "must embark on the perilous journey of first love and face many trials of maturity while on the dangerous quest to close a mythical tome called Book of Shadows in order to restore balance to the world." [THR]
Anne Pressley, a Little Rock TV reporter who played Anne Coutler in Oliver Stone's W. was discovered in her home beaten and stabbed after an apparent home invasion. There is no indication that the crime is related to the movie. [Finke]
Shock has an exclusive clip from Let The Right One In.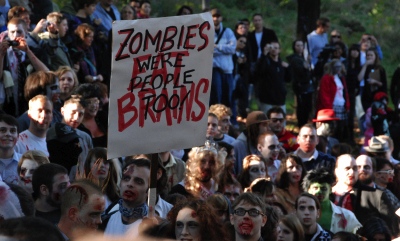 Toronto's Third Annual Zombie Walk is a staggering success. [quietearth]
Anne Hathaway has signed on to star in Burr Steers' romantic comedy The Fiance, about a woman who cancels wedding plans and breaks up with her seemingly perfect fiance so she can figure out who she really is. [variety]
Death Cab For Cutie discovered Max Records, the star of Spike Jonze's Where the Wild Things Are. [playlist]
Darren Aronofsky's The Wrestler is one of five nominated films in the "Best Feature" category this year. [searchlight]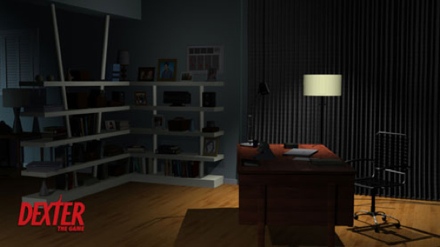 /Gamer has the first screenshot from the Dexter iPhone game.
Richard Donor wants Warner Bros to hire Geoff Johns for the next Superman. [LATimes]
The Playlist has a script review of Guy Ritchie's Sherlock Holmes: It's "escapist Pirates Adventure Meets Hilarious CSI 1.0"
Ashton Kutcher has signed on to star in Robert Luketic's action comedy Five Killer, about a former hit man whose life is turned upside down because someone from his past has paid a group of killers to bump him off. [Variety]