SCREAM 2008: Friday The 13th And Twilight Footage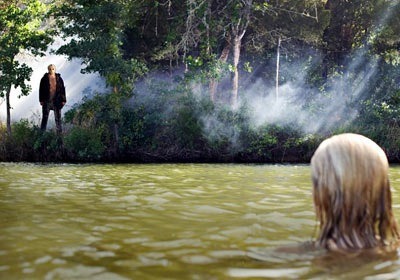 The Watchmen footage is obviously the big deal, but I'm sure some of you are looking for the Friday the 13th and Twilight footage which premiered during Spike TV's SCREAM 2008 Award broadcast tonight. The Friday the 13th footage doesn't impress me too much. The sequence at the end with the mask, title card, and then a few split seconds of Jason charging at the woman with a machete are definitely the money shots. I've heard that a teaser trailer might be attached to SAW V this Friday.
And I really have no comment on the Twilight footage. It's essentially the same footage that was shown at the Summit panel during Comic Con.