Who Should Direct The Next James Bond Movie?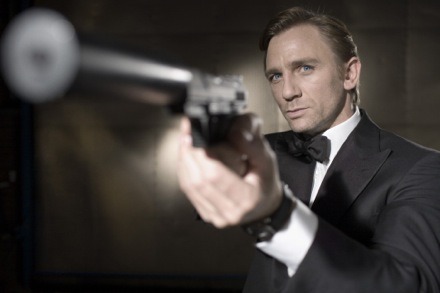 Quantum of Solace director Marc Foster will not be returning for the 23rd film in the James Bond series, despite an offer to helm the next film.
"They offered me the next one, but at this point the pressure is so intense — it's a year of not having a life," Foster tells FirstShowing. "And I don't know if I want to do that again. It's literally not having a life, and I mean that, it's not exaggerated. I feel like life is short, you have to find a balance."
The studio has announced a 2010 date (but I'm guessing that might be pushed back til 2011). Rumor has it that Bond will return to the United States for a New York City-based adventure. But who should helm the next Bond film? Some have suggested Stephen Frears (The Queen), Matthew Vaughn (Layer Cake), Fernando Meirelles (City of God), or Sam Mendes (Road to Perdition). Personally, I'd love to see Goldeneye/Casino Royale helmer Martin Campbell return.