Rumor Killer: Paris Hilton NOT In Guy Ritchie's Sherlock Holmes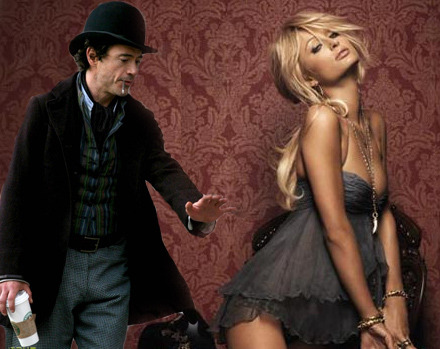 Could Paris Hilton have a role in Guy Ritchie's Sherlock Holmes? UK Gossip magazines (we can't find the initial source) are reporting that Hilton spoke to the director when she visited his London pub The Punchbowl. Hilton was quoted as saying: "I had a few words with Guy. He could be offering me a role in his new 'Sherlock Holmes' movie."
Yeah, even if this news item came from a more reliable source than the British tabloids, it sounds more like Hilton's wishful thinking than a confirmation. As much as I didn't like Ritchie's last few films, I have faith that the director would not have such a lapse in judgement. But then again, he did marry Madonna and make Swept Away. But for now, I'm marking this rumor DEBUNKED.