Page 2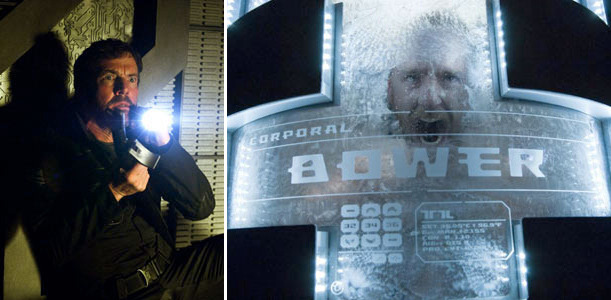 We may receive a commission on purchases made from links.
BloodyDisgusting has the first two photo from Christian Alvarti's sci-fi thriller Pandorum, Dennis Quaid on the left, Ben Foster on the right.
The trailer for Kyle Newman's Fanboys will be attached to Kevin Smith's Zack and Miri Make a Porno. [iesb]
Last week Brett Ratner directed the new commercial spots for Guitar Hero: World Tour featuring Heidi Klum, Tony Hawk, Kobe Bryant, Marissa Miller, and Alex Rodriguez.
Lost writer Brian K Vaughn says that next season ""is definitely going to be the strangest thing that's ever been on network television. Ever." [Collider]
Fox has ordered nine additional episodes of Terminator: The Sarah Connor Chronicles. [thr]
Producer Charles Roven says there has been "no momentum" on his Warner Bros adaptation of The Flash. [shock]
R&B act Ne-Yo is set to star, executive produce and write the soundtrack for Fox Atomic's Venice Beach. [thr]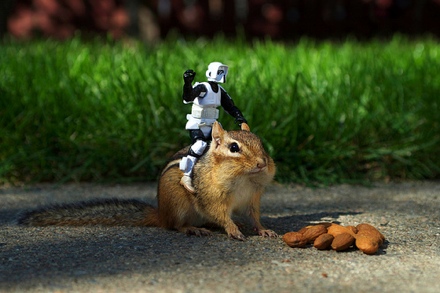 Chris McVeigh took this photo of a Scout Trooper riding a chipmunk. Best part is that it is NOT a Photoshop. [GreatWhiteSnark]
Geoff Zanelli and Robb Williamson will score Neveldine/Taylor's Game. [filmmusicmag]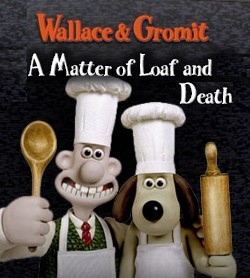 Shooting has finished on the latest Aardman Studio short film Wallace & Gromit: A Matter of Loaf and Death. [twitch]
IDW's comic book miniseries Star Trek Countdown will focus on the origins of Romulan villain Nero. Set sometime after Star Trek Nemesis, the series will "take us right up to the movie." Older Spock will also be featured. [TrekMovie]
Master Replicas will be producing a series of prop replicas from Ghostbusters.
Survivor's Jeff Probst has created and will host a new reality show for CBS called Live Like You're Dying. The show will feature a person who has been given "a terminal diagnosis with a finite amount of time to live" and "take them on the last adventure of their life." [EW]
Walden Media has made a pre-emptive purchase of Tough Cookies, a script centered on life in the Girl Scouts. [variety]
JJ Abrams says "Maybe" to a LOST movie. [MTV]
What if the 2008 Presidential Election was a movie? Ropes of Silcon casts the lead actors/actresses.
George Lucas made a surprise appearance at Spike TV's Scream 2008 Awards. [PR]
Cinemascope has the list of the 67 films submitted for the 2008 Foreign Language Oscar.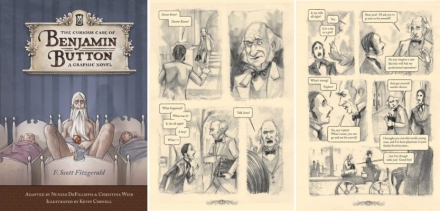 Totally unrelated to the upcoming David Fincher film, a graphic novel adaptation of F Scott Fitzgerald's short story The Curious Case of Benjamin Button is now available on Amazon.
Emmy winner Zeljko Ivanek will be joining Heroes later this season for a multi-episode arc in Volume Four: Fugitives. [E!]
/Film reader Spike McKenzie re-cut the trailer for Watchmen using Alan Moore providing the voice of Rorschach. [youtube]
Hope Davis and John Mahoney will co-star on the second season of HBO's drama In Treatment. [ComingSoon]
Robin Williams is suing Frank and Beans Prods. and Gold Circle Films over $6 million owed to him for a pay-or-play deal to star in the detective comedy "A Couple of Dicks." [Variety]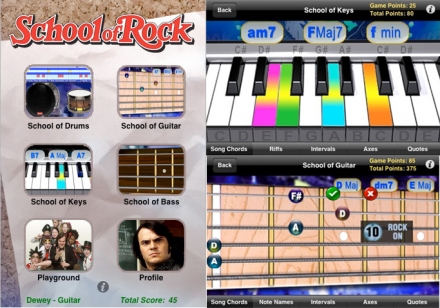 Paramount Pictures has released a School of Rock iPhone application.
Sean Anders will reteam with his Sex Drive producer John Morris, to write and direct an untitled college comedy for Summit Entertainment. The film will tell the story of a wild college sophomore who discovers he is a father after a woman he had a one-night stand with the year prior is killed in a car accident. [variety]
There is a deal in the works to bring The Star Trek Experience back to Las Vegas. [trekmovie]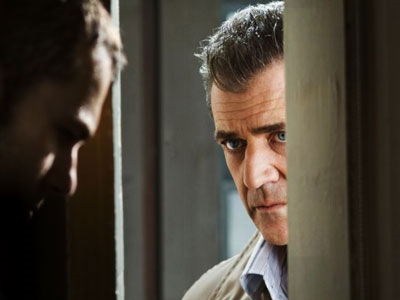 Cinemablend has a first photo of Mel Gibson from Edge of Darkness.
The last ten episodes of Battlestar Galactica begin airing on January 16th 2009. [AICN]
Miramax is developing A.C.O.D. (Adult Children of Divorce), a satirical comedy from Daily Show head writer Ben Karlin and Stu Zicherman. A man discovers he was unknowingly part of a study on divorced children, and enlists in a follow-up study years later that wreaks new havoc on his family. [THR]