Once: The Broadway Musical?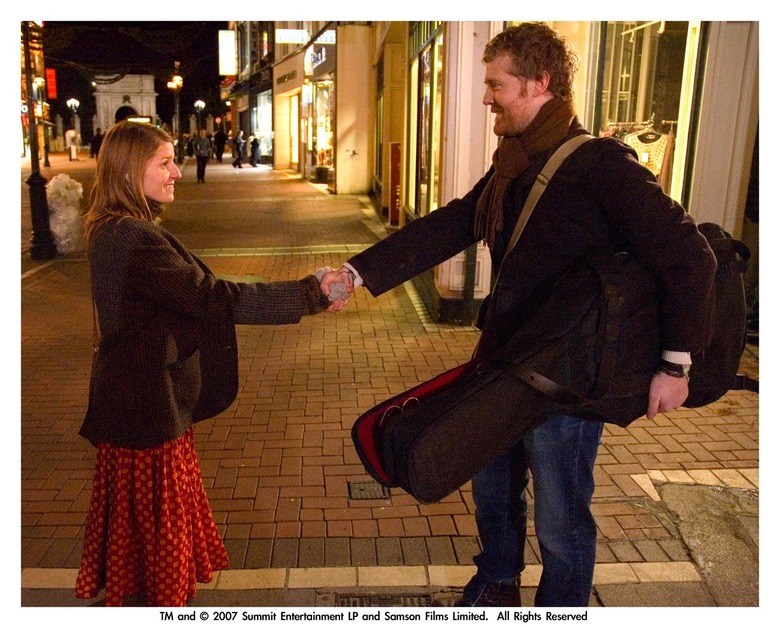 John N Hart Jr, Jeffrey Sine and Frederick Zollo have acquired the worldwide rights to produce a stage adaptation of John Carney's 2007 Irish musical Once. When I interviewed Carney in 2007, he talked briefly about the possibility of a Broadway musical adaptation.
"Haven't thought of it at all. I don't think it would play at all on a stage," admitted Carney, before quickly adding: "I don't know, it would be great if someone were to ask for the rights or something. They don't mess around. When those guys buy the rights for those things, they give you millions!"
Well looks like Carney's wishes have come true. The trio hope to have the musical on Broadway for the 2010-2011 season. Stars Glen Hansard and Marketa Irglova are expected to be involved in the development process, but aren't expected to reprise their roles on stage.
Honestly, I think the only way a Once musical could work is with Glen and Marketa as the stars. I know they aren't A-list talent (or even b or c list in terms of mainstream audience awareness), but they are the ones who wrote the music, and created the magic in the original indie film. In my 2007 interview, Carney also joked that Jennifer Lopez and Bryan Adams could star in the Broadway version. Lets hope it doesn't come to that.
source: Variety