Brad Ingelsby To Adapt Sleeper For Sam Raimi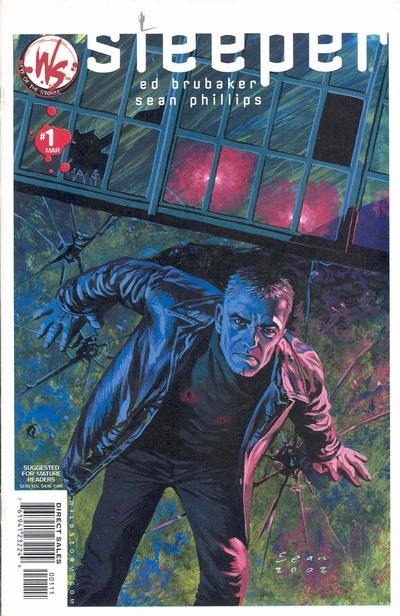 A couple months ago it was announced that Tom Cruise would star in an adaptation of the Wildstorm comic book Sleeper for producer Sam Raimi. Well apparently the star is not yet formerly attached, but is still interested. Warner Bros has hired newbie scribe Brad Ingelsby (The Honeyfields) to pen a script. Ridley Scott and Leonardo DiCaprio are attached to his first script sale, Low Dweller, which Relativity Media purchased for $500,000 against $1 million.
Written by Ed Brubaker with art by Sean Phillips, the story follows a covert "sleeper" operative named Holden Carver (aka The Conductor), who is fused with an alien artifact that makes him not only impervious to pain , but also able to pass it along to others through skin contact. Carver has been placed undercover in a villainous organization led by TAO (a WildC.A.T.s villain from Alan Moore's run). But when the only guy who knows that he is an undercover agent goes into a coma, Carver must question right and wrong, as he falls and for a member of the group while rising through he ranks.
Sleeper placed #81 on Comic Book Resource's top 100 comic book runs of all time. Aside from being a spin-off of WildC.A.T.s, Sleeper also features characters from Gen 13. Warner Bros hopes to turn the project into a franchise. I haven't read the series, but the synopsis certainly sounds interesting enough for the big screen.
Update: Ridley Scott and Leonardo Dicaprio are not attached to Sleeper. Variety originally confused the project Ingelsby's last screenplay adaptation, Low Dweller.
source: Variety