Page 2
Here is a round up of stories that just didn't make the /Film front page, or what we like to call.... Page 2!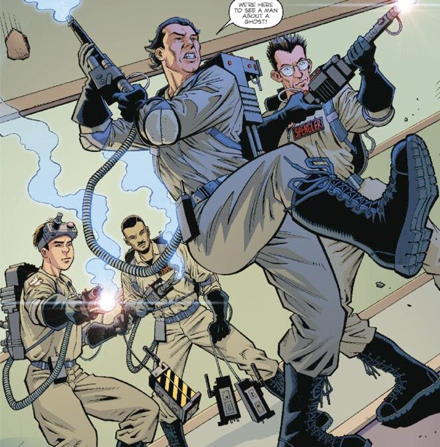 Splash Page has a preview of the all new Ghostbusters comic book mini-series.
Entourage: Mark Wahlberg will not star alongside Vincent Chase and Edward Norton in Smoke Jumpers. [collider]
Summit Entertainment has signed Gary Winick to direct Rat Bastard, a Heather McGowan-scripted comedy about "a conman who plots revenge when his old partner steals the loot from their latest grift and hides out by posing as a chef for a family on New York's Upper East Side." [variety]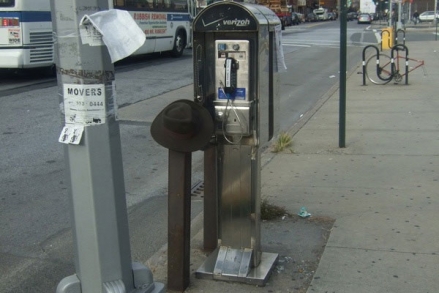 Indiana Jones hats have been spread around the major U.S. cities as a viral campgaign to promote the DVD/Blu-ray release of Indiana Jones and the Kingdom of the Crystal Skull. [cinemablend]
Screen Media has acquired distribution for the indie coming of age drama Lymelife. [THR]
CHUD hears that Seth Rogen's new comedy Observe & Report is amazing, but also possibly in trouble due to early test audience response.
Steve Martin will join Meryl Streep and Alec Baldwin in Nancy Meyer's untitled romantic comedy. [variety]
Someone on Craigslist thinks Edward Norton is a dick. [gawker]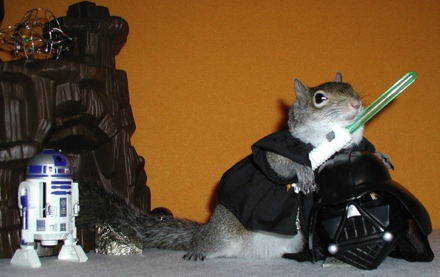 Gizmodo featured this funny photo of a squirrel dressed up like Darth Vader.
Watch History Channel's Batman Unmasked, a psychological look at Batman, over on Always Watching.
The Playlist takes a look at the soundtrack for Oliver Stone's W.
Remember that rumor from a few days ago that Paul Andrew Williams would be directing 28 Months Later? It wasn't true. [shock]
Pirates of the Caribbean screenwriter Terry Rossio laughs at the recent rumors that Tim Burton might direct the fourth Pirates film. [wordplay]
Brian Grazer makes $28 million per year. [deadline hollywood]