First Look: Jude Law As Dr. Watson In Guy Ritchie's Sherlock Holmes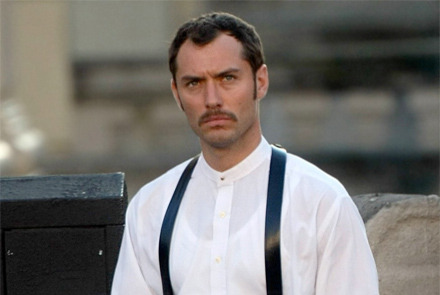 Last week the first photos of Robert Downey Jr as Sherlock Holmes appeared online. Now Just Jared has new photos from Guy Ritchie's London set, giving us a first glimpse of Jude Law in costume as Dr. John H Watson, Holmes' friend / assistant / biographer. Law's look is pretty much what you would expect. No surprising Charlie Chaplin-like hats this time around. Head on over to Just Jared to see more.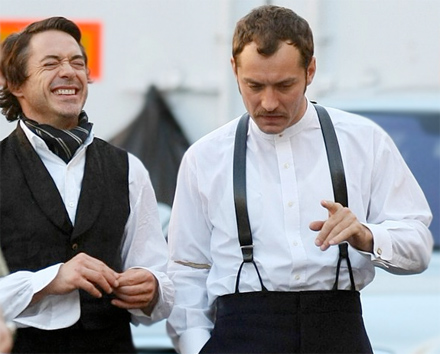 Watson appeared in 52 of the 56 original short stories and all four novels.The film will be based on an upcoming comic book adaptation of the classic tales, and will feature a more active version of the famous detective.