Cool Stuff: Star Wars AT-AT FAIL! T-Shirt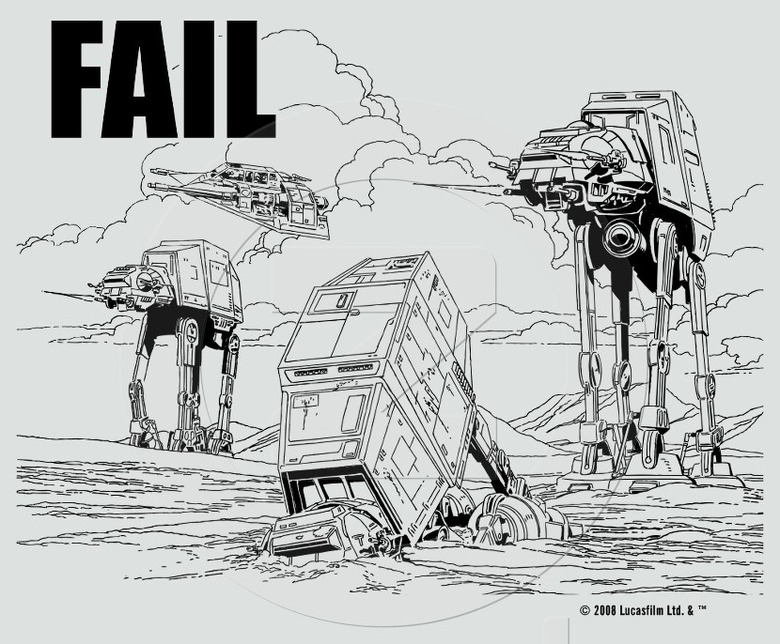 Sometimes when I'm bored, I read the Fail blog. Looking at the latest and greatest Fail photos and videos is pointless fun. So when I came across this new Star Wars T-Shirt with a "AT-AT Fail!" design, I knew I had to buy it. And yes, the t-shirt if officially licensed by Lucasfilm, which is almost shocking (I say almost because we all know LucasFilm would sell "The Prequels Suck" t-shirts if they thought it wouldn't damage their brand). On sale through Zazzle, which allows you to customize the tee color and style.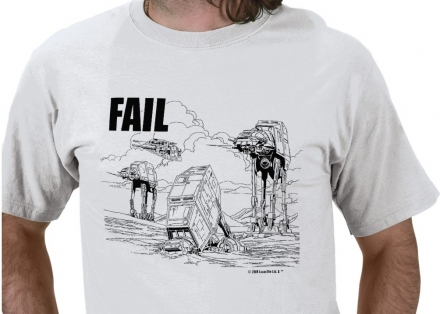 Cool Stuff is a daily feature of slashfilm.com. Know of any geekarific creations or cool products which should be featured on Cool Stuff? E-Mail us at orfilms@gmail.com.