Josh Brolin As Jonah Hex?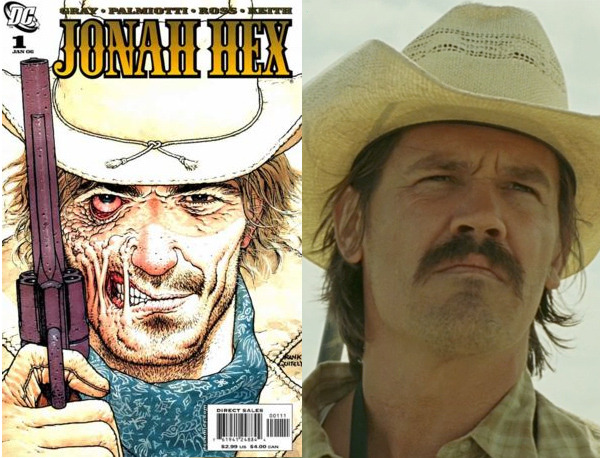 Jeffrey Wells is reporting that Josh Brolin (No Country For Old Men) has signed on to star in the big screen adaptation of DC Comic's Jonah Hex.
Directed by Mark Neveldine and Brian Taylor, the mad men behind Crank, Jonah Hex is a former alcoholic and confederate soldier turned supernatural loner and gunslinger. The comic book was introduced in the 1970's, created by writer John Albano and artist Tony DeZuniga, the character received his signature scar at the hands of Indians who placed a hot tomahawk to his face. His mother was a prostitute and his dad sold him into slavery.
Neveldine/Taylor have said that they don't plan on "making a straight-ahead Western but plan to develop the character with some of the supernatural overtones in the hopes of creating a franchise." Wells insists that a deal was signed last night, but Brolin's reps are in full denial mode. If true this would be a huge score for the western comic book property. Brolin's performance in Oliver Stone's W. is already getting award buzz. Last I heard, Neveldine/Taylor were planning to begin shooting in March 2009 in either Louisiana, Georgia or Arizona.
Discuss: What do you think about Josh Brolin as Jonah Hex?