Page 2
Here is a round up of stories that just didn't make the /Film front page, or what we like to call.... Page 2!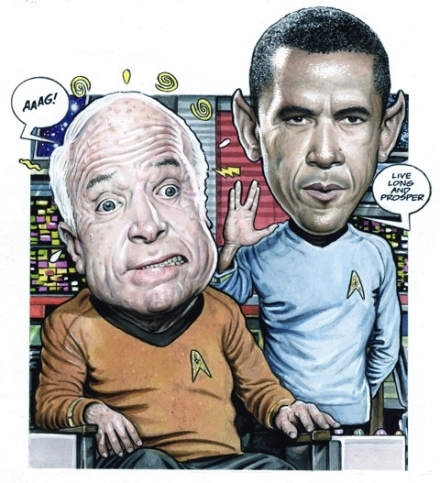 Drew Friedman painted the above artwork for a New York Observer article titled "Weirdest Presidential Race of the 21st Century". John McCain is pictured as Star Trek's Captain Kirk, and Barack Obama is pictured as Spock. [boingboing]
Lauren Shuler Donner hopes for a Deadpool spin-off movie. [Comingsoon]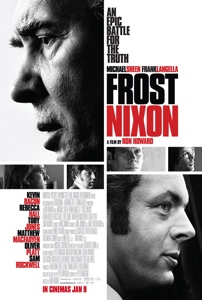 Empire has a first look at the international poster for Ron Howard's Frost/Nixon. I actually prefer the non-stylish American version.Hulu has added Starship Troopers. You can watch the whole film online for free. Unfortunately, it is not available outside of the U.S.
Forest Whitaker will direct and star in Louis Armstrong biopic What a Wonderful World. [Variety]
"Sawmania," the ultimate experience for fans of the "Saw" movies, comes to New York City, November 14-16, 2008. [shock]
Kanye West new video Love Lockdown uses a set inspired by Christian Bale's apartment from American Psycho. [playlist]
Summit Entertainment will release Sorority Row , the latest horror remake culled from the '80s (it's based on The House on Sorority Row ), on October 2nd 2009. [shock]
Fox has launched an official website for Max Payne.
Buy Joss Whedon's Brentwood home for only $3.695 million, which is now making the Ecto-1 seem afordable. [LATimes]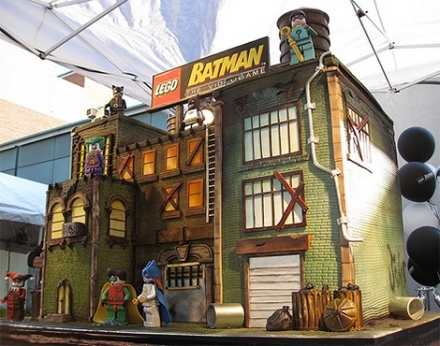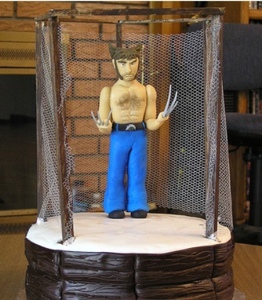 Wolverine is en-caged in Great White Snark's cake of the week. (seen right) Likecool has a look at a LEGO Batman cake (seen above).Cinemablend is reporting a rumor that Tim Burton might direct Pirates of the Caribbean 4, and that Russell Brand will play Jack Sparrow's brother. Aside from the fact that Burton has a multi-picture deal with Disney, I see no reason how this rumor could be true. So for now mark it as "bullshit until proven legit".
Scene It? Box Office Smash will be released on October 28th and the Xbox version will allow player avatars. [/gamer]
Marvel is launching an animated series based on The Avengers called The Avengers: Earth's Mightiest Heroes, which will premiere in 2011, just in time for the big screen movie. [collider]
Hellen Mirren, Jeremy Irons, Djimon Hounsou, Russell Brand, Alfred Molina, Ben Wishaw, Felicity Jones and Geoffrey Rush (in talks) have been cast in Across the Universe director Julie Taymor's big screen adaptation of Shakespeare's The Tempest. [THR]
Esquire Magazine has dubbed Halle Berry as the sexist woman alive. Seriously? Maybe the sexiest woman alive to agree for a cover photo shoot... [egotastic]